Brendan Reeves wins in New Caledonia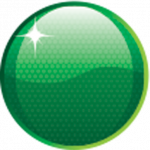 Australian rally duo, Brendan Reeves and Rhianon Smyth, have taken a convincing victory in Rallye New Caledonia, round 5 of the Asia Pacific Rally Championship, winning the event by over 5 minutes.
Starting the final day's six stages with a lead of 2 minutes and 6 seconds, the brother-sister duo eased off the pace today to ensure outright victory and secure maximum points in the Pacific Cup series.
With light rain this morning, the New Caledonian roads were quite slippery, and thick red dust at times made visibility difficult, but the Reeves Racing pair were never troubled.
The Australians were a full 5 minutes in front of Indonesia's Rifat Sungkar and 8 minutes 37 in front of Brain Green of New Zealand.
With their Subaru Impreza WRX STI running faultlessly all weekend, Reeves was able to wrap up the perfect weekend with a win to help celebrate his 22nd birthday.
"It's a fantastic feeling to win the rally," said Reeves said.
"Our team have worked really hard to get here, and to finish with our first international outright victory on our first visit to New Caledonia, is awesome. I couldn't have asked for a better birthday present!"
Reeve's win also sets him up for possible inclusion in the 2011 Pirelli Star Driver Challenge and a chance for a funded drive on World Rally Championship events.
RESULTS:  Rallye New Caledonia
1-Brendan Reeves / Rhianon Smyth 2:58:50
2-Rifat Sungkar / Scott Beckwith 3:03:50
3-Brian Green / Fleur Pedersen 3:07:27
4-Alain Dalstein / Mickael Dalstein 3:10:34
5-Stéphane Lechanteur-Socci / Isabelle Lechanteur-Socci 3:27:17