Adam Stirling wins Under 18s at Motorland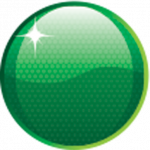 Northern Ireland's Adam Striling made a last lap pass to win round two of the CIK-FIA Under 18 World Karting Championship at the Motorland Argagõn circuit near Alcaniz on the weekend.
Trailing throughout the Final behind the Finn Teemu Suninen, Stirling chose to mount his attack on the very last lap before claiming a narrow victory.
"I concentrated hard throughout the race following him and I was helped by the opportunity to slipstream on this very fast circuit. I had every intention of mounting an attack on the last lap and after a really good passing move it worked. I'm really very happy," said Stirling.
One of a family of three kart racing drivers, Adam hadn't often had the opportunity to travel abroad to compete in a World Championship.
"It isn't at all easy to find the budget", he confirmed, "but this championship on a level-playing field offers new opportunities for drivers like me."
Dominating all weekend aboard his Maranello, Suninen finally had to settle for second place on the podium. He was understandably a bit frustrated after having set the fastest lap in qualifying practice and having secured pole position for the Final.
"Third in Germany, second here… I hope to finally get the win in the last championship round in France. That will be a most important weekend because I can still win this title."
As for the championship, the young Finn drew level on points in the championship leader with opening round winner Jake Dennis, who finished fifth after starting well down the order following a collision in the second pre-final.
The big Spanish surprise was from the Italian lady Chiara Poletto. Seventh on the grid of the Final, Chiara executed a magnificent move into 3rd place before the end of the opening lap, a position she maintained until the end.
For a brief moment it seemed it might have been even better if she could have profited from the dice between the two front-runners.
"This is incredible to be on the podium of a World Championship round.  That has really been a fantastic race for me!" said Poletto
Behind the leading trio, a fabulous race ensued between no fewer than nine drivers. Exchanging places several times thanks to the slipstream phenomenon, the Brits Jordan Chamberlain and Dennis got in front of the Spaniard Adrian Del Rio, showing good form in front of his own fans, and also Swiss driver Levin Amweg, Finn Ville Mäntylä, Irishman John Norris, another Brit Sam Snell, Victor Colome and the Frenchman Vincent Fraisse , who had started from the last row.