Webber: Weather will play critical part at Spa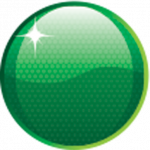 After taking pole position for the Belgian Grand Prix with a perfectly timed run in changeable conditions, Mark Webber is expecting the unpredictability of the weather to play a critical role in deciding the outcome of the race – describing forecasting the rain showers as "virtually impossible".
The Australian benefited from a sprinkle of rain late in Q3, which was enough to ensure his first flying lap withstood the best efforts of Lewis Hamilton, who survived a hairy moment at a damp La Source hairpin on his way to second on the grid.
With more rain predicted for Sunday, teams are expecting to have to alternate between the slick, intermediate and wet tyres during the race, especially in light of the narrow operating windows experienced with both the intermediates and wets during Friday's practice sessions.
"The weather yesterday and today has been very unique even for Spa, as it has been so on and off," said Webber after qualifying.
"The showers pop up here and there, there's no real consistency to them.
"It's just a very special venue as we know, where it is here, tucked away in the forest."
While the straight line speed advantage of the McLaren may play an important role on the opening lap of the race, Webber sees the rain and the grip level of his grid slot as more significant factors.
"We don't know if it's going to be consistent both sides (of the grid) in terms of grip level, we've seen the right side of the track drying a bit faster than the left side," he said.
"So if it's going to be like that then I should get away OK, but if it's even across both sides in terms of wet or dry then I'm probably expecting Lewis to be pretty close, but it's nothing unusual.
"We've been there before and we will try and do our best.
"I don't think tomorrow's grand prix will be won and lost on the first lap, to be honest."
Like Webber, Hamilton is aiming for his first Belgian Grand Prix victory, having lost his 2008 trophy courtesy of a post-race penalty for incorrectly readdressing an incident with Kimi Raikkonen.
After qualifying, the Briton described the difficulties of reading the changing grip levels during the session, and promised to be "aggressive but cautious" on the opening lap of the race.
"It's very difficult for me out there to picture and understand and see all the dark patches and light patches and the sky," he said.
"It's difficult to know if it's just a dark patch of tarmac or whether it's actually damp and whether it's going to affect you, so you don't know until you hit it. We're all on the knife edge out there.
"(But) tomorrow is a completely different day – we don't know if it is going to rain or be dry.
"The good thing is that the car feels pretty good here, so we are in a good position to get some good points tomorrow."
Despite qualifying an impressive third in his Renault, Robert Kubica added that he is not expecting to be able to fight Webber and Hamilton for the win on Sunday.
"I think a victory is out of reach, but in racing, in motor sport, anything can happen, so for sure we will try our best as we have done all season and we will try to take the maximum from this weekend," he said.
"We have been a bit unlucky and lucky – we had a problem with the car (diagnosed as fuel pick-up issues, so I wasn't able to do my second attempt with new tyres.
"At that point we were hoping for rain as we were P2, but still, third is a good position."