Joey Saldana rebounds for Oil City Cup win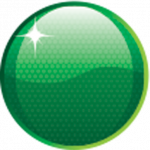 World of Outlaws points leader Joey Saldana rebounded from a disappointing preliminary night at the Oil City Cup at the Castrol Raceway to go on and win the main event in Canada on Saturday night.
Saldana took the victory for Kasey Kahne Racing aboard the Budweiser-backed entry ahead of four-time and defending series champion Donny Schatz and rising star Sam Hafertepe Jr.
The trio exchanged the front running on a number of occasions throughout the 35-lap main event before Saldana reigned supreme to claim his 12th win of 2010 and the 71st of his career.
"That was an amazing race," said Saldana in Victory Lane.
"I had to really get my elbows up tonight. We had a great car and we had a great car last night and just got caught up in someone else's mistake.
"When Donny (Schatz) showed me his nose, I definitely knew that I had to get going or I was going to get beat.
"He was going to go by both of us. We were all running as hard as we could lap after lap. It was just a good race and I can't say enough about my team."
Schatz, who lined up third, worked the low side of the track for the first half of the race before switching his line. He and Saldana waged a thrilling battle that saw them trade numerous slide jobs including in lapped traffic when they were right on Hafertepe. For Schatz the runner-up finish was his 27th Top-Five of the season.
Hafertepe started on the pole on Saturday night and quickly jumped out to an early lead over Jason Meyers. He extended that lead until the leaders hit lapped traffic, with Meyers and Schatz closing back in on him them. The native of Sunnyvale, Texas would go on to lead 29 laps aboard the Lone Star Speedway Maxim en route to a third-place finish.
Jason Meyers kept pace with Hafertepe in the early going and ended up fourth in the GLR Investments KPC. He earned two bonus points in the standings for turning in the fourth-fastest lap in time trials and now trails Saldana by 38 points.
Paul McMahan rounded out the top five ahead of Danny Lasoski, Steve Kinser, Jason Solwold, Jac Haudenschild and Jason Sides.
Australian Kerry Madsen finished second on Friday night before claiming a 12th place finish on Saturday.
World of Outlaws Sprint Car Series
Castrol Raceway; Edmonton, AB;
A-main (35 laps)
| | |
| --- | --- |
| 1. | Joey Saldana |
| 2. | Donny Schatz |
| 3. | Sam Hafertepe Jr. |
| 4. | Jason Meyers |
| 5. | Paul McMahan |
| 6. | Danny Lasoski |
| 7. | Steve Kinser |
| 8. | Jason Solwold |
| 9. | Jac Haudenschild |
| 10. | Jason Sides |
| 11. | Craig Dollansky |
| 12. | Kerry Madsen |
| 13. | Chad Kemenah |
| 14. | Ben Gregg |
| 15. | Toni Lutar |
| 16. | Casey  Adams |
| 17. | Trever Turnbull |
| 18. | Sean Moran |
| 19. | Marc Duperron |
| 20. | Colton Akerstrom |
| 21. | Allan Green |
| 22. | Lucas Wolfe |
| 23. | Jesse Dakus |
| 24. | Kraig Kinser |
World of Outlaws Championship Standings
| | | |
| --- | --- | --- |
| 1. | Joey Saldana | 7171 |
| 2. | Steve Kinser | 7145 |
| 3. | Jason Meyers | 7133 |
| 4. | Donny Schatz | 7022 |
| 5. | Jason Sides | 6958 |
| 6. | Paul McMahan | 6874 |
| 7. | Craig Dollansky | 6652 |
| 8. | Lucas Wolfe | 6627 |
| 9. | Danny Lasoski | 6464 |
| 10. | Kraig Kinser | 6441 |