Marcos Ambrose takes pole at Montreal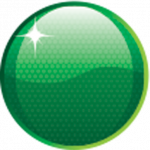 Marcos Ambrose has scored pole position for the NASCAR Nationwide Series NAPA Auto Parts 200 at Montreal's Circuit Gilles Villeneuve.
Ambrose finished 0.16s clear of local Canadian hero and former Formula One World Champion Jacques Villeneuve, after the pair traded positions throughout a dramatic qualifying session.
"I think I just made the entire Canadian population mad because it would have been a great story for Jacques Villeneuve to be on pole," Ambrose said.
"I've watched him for years and he's a hero of mine.
"On the last lap, I had my tongue hanging out, I didn't want to know where I was stacking up, I just wanted lap times.
"I didn't know he was matching me lap for lap.
"It's great to be able to start on the pole because this place has been really tough on us.
"I'm pretty proud of my guys; my NASCAR Sprint Cup Series crew gave up their off weekend to come up here and help me win this race.
"We're hoping to do that tomorrow, but it's not going to be easy, there's a lot of talent in the field.
"We feel like we've brought our best piece that we can, and hopefully the luck is on our side this year and we can forget about the misfortune of the last three years.
"It's not been any one thing, it's been a combination of bad luck and problems out of our control primarily that cost us the wins.
"They've all come down to a really close finish and unfortunately we haven't managed to seal it."
Ambrose has finished seventh, third and second respectively at Montreal in the past. This year, he wants to seal the deal.
"The race hasn't unfolded the way we thought it was going to the last three years," Ambrose said.
"Our approach to the weekend doesn't change; I think our ability to make good choices during the race is going to be the biggest thing for us.
"It's been a rough place for me to get to victory lane; it's hard to win a NASCAR race.
"As I've said before, you've got a lot of fantastic drivers here this year in particular.
"You've got Jacques (Villeneuve) and (Patrick) Carpentier plus you bring in (Brad) Keselowski and Joey (Logano) and Carl Edwards- it's a tough field, it takes a lot to win these events."
The pole position was Ambrose's fourth career Nationwide Series pole position, in his 74th start, with his only other Nationwide start this season at Watkins Glen International resulting in a dominate victory from pole position.
Earlier in the day, Ambrose was fourth and third quickest in the respective opening practice sessions.
Tomorrow's race will be broadcast on ONE HD from 6:15am, check your local guides for broadcast details.
NAPA Auto Parts 200 presented by Dodge Qualifying Order
1. Marcos Ambrose (Toyota)
2. Jacques Vileneuve (Toyota)
3. Joey Logano (Toyota)
4. Carl Edwards (Ford)
5. Boris Said (Ford)
6. Jason Leffler (Toyota)
7. Paul Menard (Ford)
8. Brad Keselowski (Dodge)
9. Max Papis (Chevrolet)
10. Brad Coleman (Toyota)