Jason Bright 'catches' up with TV stars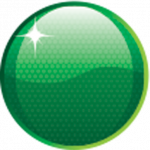 Many people believe that racing car drivers take their life in their own hands every time they hit the track. Trading Post Racing's Jason Bright has met two brothers who statistically have the most dangerous job on the planet as Alaskan crab fishermen.  
The Hillstrand brothers are known across the globe as stars of the 'Deadliest Catch' and have been in Australia to promote the new series of the worldwide TV phenomenon on the Discovery Channel.
A keen fisherman himself, Bright met up with Captains Andy and Johnathan from the 'Time Bandit' at Hamilton Island and immediately struck up a friendship.
"They seemed quite different to each other," said Bright.
"Johnathan certainly seemed like a pretty wild child; most of his toys consisted of horsepower and other adrenalin machines.
"We got to eat some of the Alaskan Crab they caught. It's obviously a very unique crab that's only found in that part of the world and due to the size of it you get some very good meat."
During his 11 day break on Hamilton Island Bright also caught up with Seven's Mark Beretta and even tried his hands on Sydney-Hobart maxi yacht Wild Oats XI. The opportunity to climb aboard the multi-million dollar ocean racer leaving the 1998 Bathurst winner more than impressed.
"Obviously a very different experience to being strapped into a racing car," said Bright
"But certainly an adrenalin rush of a different kind when you're constantly having to get from one side of the boat to the other in moderately rough seas. There were points when it's just difficult trying to walk across a boat that's on a 45 degree angle and you're trying to grab onto rails and ropes and get your legs over the other side.
"It was amazing to watch the crew operate. They can just run around the boat and adapt to the waves and angle changes just through their experience.
"Probably the one thing that really opened my eyes was the technology on the boat and how everything now is made of carbon fibre. Everything's load-celled to maximize the shape of the sails and therefore their effectiveness. All of the winches are power-driven, even so far as the 13-tonne keel constantly hydraulically adjusting underneath the boat.
"There were other things like the telemetry they're constantly receiving from weather data and tidal waters and water temperature that they're constantly using to find better routes. It was pretty amazing."
Jason Bright may have avoided motor sports action during the break, but the same can't be said for his father Ken. As a child Jason Bright travelled to Europe with his parents in 1978 and '82 to watch Grand Prix racing.
Over the past month Ken and Josie Bright have been in Europe catching-up with the friends they met on those previous trips. Of course Ken had to take-in some racing including the Spa 24 Hours.
"I met up with Minal Kanagasundaram formerly of Britek who now works for BMW Schnitzer," said Ken Bright.
"Minal introduced me to long-time BMW team manager Charlie Lamm and I was able to make myself at home with the team.
"The BMW Schnitzer led for more than 23 hours only to suffer a heartbreaking suspension failure and hand victory to the former F1 squad Scuderia Italia Porsche.
"I also had time with Pedro Lamy, Darren Turner and Tomas Enge who all drove with Brighty in the 2006 Sebring 12 hours with Aston Martin."
Tomorrow Jason Bright will return to the V8 cockpit aboard a brand-new Trading Post Racing Commodore at Winton Motor Raceway.
"Some of the new systems that are on the car electronically have already been tried and tested on Jason Richard's car now so we've short-cutted the process and it should all be trouble free," said Bright.
"The benefits in the new car for us are more because it's just going to be considerably lighter and a much better weight distribution than the car that I raced at Townsville."
Check out the Hillstrand brothers and the Time Bandit on the 'Deadliest Catch'