Jan Kopecký on track at IRC Czech Rally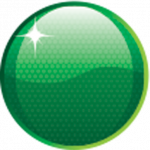 Jan Kopecký and co-driver Petr Starý are on course to repeat their Barum Czech Rally Zlín victory of 2009 after completing the opening, rain-hit leg of the Intercontinental Rally Challenge (IRC) encounter with a lead of 28.2 seconds.
The Czech driver was fastest on three of the day's eight tests in his works Škoda Fabia Super 2000 Facelift to add to his convincing victory on Friday evening's superspecial stage through the streets of host city Zlín in southeast Czech Republic.
However, the 28-year-old had to give best to team-mate Freddy Loix through Saturday's final run. Loix, who has won on both of his two IRC starts so far this season, was almost seven seconds faster than Kopecký through the day-closing Troják test, which elevated him from fifth to the runner-up spot in the process. The Belgian credited his upturn in pace to a more attacking driving style and tweaks to his Fabia's set-up to improve the traction.
"It's been a really great day but it's been really hard because the weather has been changing all the time," said Kopecký.
"It was difficult and sometimes dangerous because you did not know when it would rain and what grip you would have. I have concentrated very hard but I must also do the same tomorrow because the conditions are likely to be quite bad again and it won't be easy."
Bryan Bouffier, in a factory-blessed Peugeot 207 S2000, is third after losing ground with two off-road moments. However, his performance on a rare outing in the IRC has been impressive from the outset, as was the fastest stage time he achieved on the first run through the daunting 29-kilometre Troják test, one of several to be held in treacherous weather conditions.
IRC title leader Juho Hänninen and defending champion Kris Meeke round out the top five in fourth and fifth respectively. Hänninen had closed to within one second of team-mate Kopecký with the quickest time on stage four only to slide off on a high-speed left-hander halfway through the next run. Despite striking a tree with the rear of his Fabia, which inflicted considerable cosmetic damage, Hänninen was able to complete the run, albeit 30 seconds slower than stage winner Bouffier, which has dropped him 35.2s off the overall lead.
Meeke was in a relatively comfortable third place after eight stages but ended up going off the road twice and also nudging a bank on stage nine and is almost 50 seconds off the pace as a result. The first off into a field cost 10 seconds, wrecked the Northern Irishman's confidence and contributed to another moment on a high-speed right-hander later in the stage. Meeke was unable to explain his car's wayward tendencies through the stage so his Peugeot UK mechanics set about a thorough overhaul of his 207 at the end of day service halt to try to identify any possible mechanical glitch.
Guy Wilks, making his return to the IRC after breaking his back in a crash on Rally d'Italia-Sardegna in June, is ninth after a torrid day, which started when an errant deer wandered into his path on stage three. Damage to the left side of his Škoda UK Motorsport Fabia was mainly superficial but it unnerved Wilks to the extent he spun and stalled later in the stage. A troublesome rear differential slowed his pace in the afternoon but his capture of the third fastest time on stage six was confirmation that he was back to his pre-Sardinia best.
Keith Cronin impressed in his works PROTON Satria Neo with several top 10 times, including the fifth best time on stage six, only to crash into retirement nearing the end of the penultimate run, a poor return following a promising display by the young Irishman. A mechanical failure for team-mate Niall McShea on stage nine added to the MEM-run squad's woes after an encouraging return to the IRC.
The final day includes eight times stages.
Leg 1 Results – Barum Czech Rally Zlín
| | | | |
| --- | --- | --- | --- |
| No | Driver | Car | Time |
| 1 | Jan Kopecký | Škoda Fabia S2000 | 1:22:12.7 |
| 2 | Freddy Loix | Škoda Fabia S2000 | +0:28.2 |
| 3 | Bryan Bouffier | Peugeot 207 S2000 | +0:28.5 |
| 4 | Juho Hänninen | Škoda Fabia S2000 | +0:35.2 |
| 5 | Kris Meeke | Peugeot 207 S2000 | +0:49.7 |
| 6 | Vaclav Pech | Mitsubishi Lancer Evo IX | +1:44.3 |
| 7 | Pavel Valousek | Škoda Fabia S2000 | +1:55.2 |
| 8 | Andreas Mikkelsen | Ford Fiesta S2000 | +2:09.6 |
| 9 | Guy Wilks | Škoda Fabia S2000 | +2:52.5 |
| 10 | Roman Odlozilik | Škoda Fabia S2000 | +3:25.0 |