Franchitti win cuts Will Power's points lead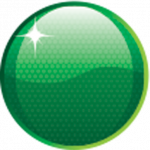 Dario Franchitti has practically cut in half the points lead of Australia's Will Power by winning the latest race of the IZOD IndyCar Series at Chicagoland Speedway today.
Franchitti's win came by virtue of a slick strategy call by his Target Chip Ganassi Racing crew, taking just fuel at his final pit stop to vault to the front and double stint his last set of Firestone tyres.
Franchitti held on to win from Dan Wheldon and Marco Andretti, shaving Power's championship lead to just 23 points with three races remaining, all on ovals.
"We were struggling tonight with the Breathe Right car really in traffic as we got a little further back there," said Franchitti, who will drive with Jim Beam Racing at the Armor All Gold Coast 600 this October.
"(There was) a lot of crazy stuff going on. I was just more comfortable up high.
"That last stop was the key to this race. Chris Simmons, turns out he was the one that made the call. We had a lot of faith in the Firestone tyres. He said leave the tyres on and got us out front.
"Dan Wheldon, he was just pushing me all the time, just helping me. I was giving him room at the bottom. We were working together very, very well there. So between him and Scott Dixon pushing me around all night. This Team Target is amazing."
Power was pleased to prove that he has what it takes to compete for wins on ovals, right on the tail of Franchitti in the closing stages, but rued the costly mistake, a problem with the team's refueling rig, that forced him to make an extra stop for fuel with five laps remaining, dropping him to eventually finish back in 16th place.
"That was a really intense race and man, I had a lot of fun out there in the Verizon car," said Power, who will suit up for Ford Performance Racing at the Armor All Gold Coast 600 in October.
"Unfortunately, we had a problem with our fuel late in the race and we had to come back in and lost position. That was just a mistake that we couldn't afford.
"This obviously makes things tougher for the championship, but we're still in front and we proved how competitive we can be on the ovals. We'll move on and we will work harder next week at Kentucky."
Kiwi ace Scott Dixon, who will drive for Jack Daniel's Racing at the Armor All Gold Coast 600 later this year, was eighth and Australian Ryan Briscoe, who will drive for the Toll Holden Racing Team at Surfers, came home in 12th place.
The IZOD IndyCar Series resumes next weekend at the fast Kentucky Speedway 1.5-mile oval in Sparta, Kentucky.
RESULTS: Peak Antifreeze and Motor Oil Indy 300
Chicagoland Speedway (Joliet, Illinois)
| | | | | | |
| --- | --- | --- | --- | --- | --- |
| Pos | Car | Driver | Car Name | Laps | Status |
| 1. | #10 | Dario Franchitti | Target Chip Ganassi Racing | 200 | Running |
| 2. | #4 | Dan Wheldon | Panther Racing | 200 | Running |
| 3. | #26 | Marco Andretti | Andretti Autosport | 200 | Running |
| 4. | #37 | Ryan Hunter-Reay | Andretti Autosport | 200 | Running |
| 5. | #11 | Tony Kanaan | Andretti Autosport | 200 | Running |
| 6. | #3 | Helio Castroneves | Team Penske | 200 | Running |
| 7. | #22 | Justin Wilson | Dreyer & Reinbold Racing | 200 | Running |
| 8. | #9 | Scott Dixon | Target Chip Ganassi Racing | 200 | Running |
| 9. | #14 | Vitor Meira | A.J. Foyt Enterprises | 200 | Running |
| 10. | #02 | Graham Rahal | Newman-Haas Racing | 200 | Running |
| 11. | #6 | Ryan Briscoe | Team Penske | 200 | Running |
| 12. | #34 | Bertrand Baguette (R) | Conquest Racing | 200 | Running |
| 13. | #06 | Hideki Mutoh | Newman-Haas Racing | 200 | Running |
| 14. | #7 | Danica Patrick | Andretti Autosport | 200 | Running |
| 15. | #67 | Sarah Fisher | Sarah Fisher Racing | 199 | Running |
| 16. | #12 | Will Power | Team Penske | 199 | Running |
| 17. | #32 | Mario Moraes | KV Racing Technology | 199 | Running |
| 18. | #21 | Davey Hamilton | de Ferran Dragon Racing | 199 | Running |
| 19. | #18 | Milka Duno | Dale Coyne Racing | 197 | Running |
| 20. | #20 | Ed Carpenter | Panther Racing | 179 | Mechanical |
| 21. | #19 | Alex Lloyd (R) | Dale Coyne Racing | 162 | Running |
| 22. | #66 | Jay Howard (R) | Sarah Fisher Racing | 161 | Mechanical |
| 23. | #78 | Simona de Silvestro (R) | HVM Racing | 150 | Mechanical |
| 24. | #24 | Ana Beatriz (R) | Dreyer & Reinbold Racing | 88 | Mechanical |
| 25. | #77 | Alex Tagliani | FAZZT Race Team | 85 | Contact |
| 26. | #5 | Takuma Sato (R) | KV Racing Technology | 80 | Contact |
| 27. | #8 | EJ Viso | KV Racing Technology | 80 | Contact |
| 28. | #36 | Tomas Scheckter | Conquest Racing | 4 | Contact |
| 29. | #2 | Raphael Matos | de Ferran Dragon Racing | 4 | Contact |
2010 IZOD IndyCar Series
Points Standings after Race 14 of 17
| | | | |
| --- | --- | --- | --- |
| 1. | Will Power | Australia | 528 |
| 2. | Dario Franchitti | Scotland | 505 |
| 3. | Scott Dixon | New Zealand | 443 |
| 4. | Ryan Briscoe | Australia | 406 |
| 5. | Helio Castroneves | Brail | 398 |
| 6. | Ryan Hunter-Reay | United States | 392 |
| 7. | Tony Kanaan | Brazil | 360 |
| 8. | Marco Andretti | United States | 319 |
| 9. | Justin Wilson | England | 316 |
| 10. | Dan Wheldon | England | 309 |