Comfortable lead for Major in QUIT Targa West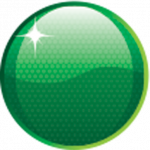 Peter Major holds a comfortable advantage over the field at the completion of Leg 2 of this weekend's QUIT Targa West.
Major, who is contesting the tarmac rally in the Competition Modern class, proved to be the vehicle to beat, again beating V8 legend Jim Richards and Barry Oliver (Porsche GT2).
While the top two are long gone, the fight for third is heating up. Peter Rullo and Simon Iseppi (Nissan GTR 35) are holding off a challenging Ross Hamilton and Tony Robson (Mitsubishi Lancer Evo 8).
With competitors forced to wait for an hour due to a road closure between Toodyay and Bullsbrook, organisers were forced to abandon SS20 in full and send the majority of the Competition Modern and Competition Classic classes through SS22 Bullsbrook Long at transport speed due to poor light.
Tolley Challis and Greg Flood (Porsche 911 RS) continued their charge in the Competition Class field with Mark and Mitchell O'Kane (Holden Torana A9X) their closest rivals. David and Vicki Moir (Datsun 240Z) jumped into third on SS13 but were unable to close the gap to second.
A timing rectification before the start of Leg 2 dropped Robert Darrington and David Abetz (Nissan GTR 35) to second in the Challenge Modern class promoting defending class Champions Mark and Andrew Conacher (Nissan GTR 35) to the top of the time sheets.
By the end of Leg 2 the Conacher brothers had extended the gap over Darrington/Abetz and their title defense is looking strong. Keith and Russell Hawley (Holden VU Ute) have jumped into third position but still sit several minutes off top spot.
Robert Buys, who has returned to the rally after a one-year hiatus, and co-driver Sanja Aksamija (Porsche 911) continue to hold a commanding advantage over the Challenge Classic field. Paul and Mitchell Thompson (Porsche 911 RS) are in second with Martin and Sharon Eyer (Triumph TR8) in third.
Sunday is the final day of competition in this year's QUIT Targa West.