Car #34 – Castrol EDGE Endurance Countdown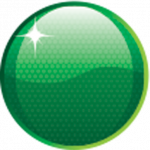 Today, the Castrol EDGE Endurance Countdown looks at the #34 Fujitsu Racing Holden Commodore VE entry of Michael Caruso and Greg Ritter.
This entry is a strong driver/team line-up that could slip under the radar and deliver a strong result in this year's V8 Supercars endurance races.
Regular driver Caruso has taken further steps in his development this year, scoring a podium finish in Hamilton, New Zealand, and currently sits ninth in the title.
His team-mate Ritter has plenty of experience and even though he hasn't been in a V8 race since last Bathurst, he has conducted numerous test and ride days this year. He should be fit to drive …
And in terms of the team itself, there should be no problem. Remember last year, David Besnard and Ritter (driving the second car) were in with a chance of winning towards the end of the race …
See below for today's Castrol EDGE Endurance Countdown – exclusive to Speedcafe.com.au.
#34 Fujitsu Racing/GRM Holden Commodore VE
MICHAEL CARUSO
Age: 27
Lives: Melbourne, Victoria
Debut: 2006 (with Dale Brede)
Starts: 4
Best Finish: 3rd (2009 with Lee Holdsworth)
GREG RITTER
Age: 37
Lives: Melbourne, Victoria
Debut: 1999 (with Steve Owen)
Starts: 11
Best Finish: 4th (2001 with Cameron McLean, 2004 with Marcos Ambrose)
* All statistics relate to the Bathurst 1000