Brendan Reeves leads Rallye New Caledonia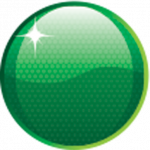 Victorian driver Brendan Reeves has taken the lead in Round 5 of the Asia Pacific Rally Championship, Rallye New Caledonia with one day left to run.
Driving a Subaru Impreza WRX, Reeves and co-driving sister Rhianon Smyth had an 'almost' perfect day to move more than two minutes ahead of Indonesia's Rifat Sungkar (Mitsubishi Lancer Evo X). The 22-year-old was consistently fastest on almost every stage and only a small over-shoot prevented it being rated as 'perfect'. 
As well as having eyes for winning the event, Reeves also has a good chance on taking the Pacific Cup which is based on results from Rally Whangarei, Rally Queensland and Rallye New Caledonia.
"We've got a two-minute lead and hopefully we can hold that to tomorrow and win the Pacific Cup," said Reeves.
"It wasn't quite a perfect day; we did over-shoot a corner and had to reverse up in the dust. Tomorrow is going to be interesting in reverse direction. All the corners will be very slippery going into them – I'm going to have to be on to from the start".
While Sungkar was disappointed to lose the lead his mission is to win maximum APRC points and so far the Pertamina Team driver is on track by winning the bonus points for day 1. 
The only real challenge to Sungkar has come from APRC wildcard Alexis Barbou. However, an engine problem in the mid-day stages prevented the New Caledonian from really threatening Sungkar's lead. 
"We're happy, happy to be leading APRC and 2nd overall is good," said Sungkar.
"Our plan was always to stay ahead of the wildcards and so far we're doing that. It was very slippery today, the first stage was like ice and I'm surprised how hot it is – we should have bought our cool suits!"
The final day includes six times stages.