Brabham Qualifies Third in Canada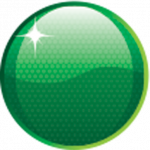 In his 100th American Le Mans Series (ALMS) race start David Brabham will begin the Canadian Mobil 1 Grand Prix of Mosport in third place.
In what is the penultimate event of the Championship, Brabham and his Patrón Highcroft Racing team-mate Simon Pagenaud were a mere two-10ths of a second off pole.
 "Although we didn't get pole I'm a little surprised we got as close as we did," said David Brabham.
"Simon (Pagenaud) did a great job and the whole Patrón Highcroft team have worked very hard on getting the car right with this aero package.
"I think tomorrow is going to be one hell of a race just like last weekend (at Road America)."
For the second straight race Patrón Highcroft Racing used its Le Mans 24 Hour spec aero kit to alleviate the straight line speed advantage of some its main rivals.
Pagenaud, who was given the qualifying duties, put in several very fast lap times that saw the team challenge for pole, but elected to garage the car early to save its tyres for the race.
"The speed in qualifying was great but we have to have a fast and consistent car in the race," said Brabham.
 "From what Simon says it looks like we have made a big step forward."
It's a big weekend for Patrón Highcroft Racing, Brabham and Mosport International Raceway.
"I've got my 100th race coming up tomorrow and to be honest I have to put that aside and get my race head on," said Brabham.
"There is a lot going on with the 50th anniversary of Mosport, Highcroft's 50th ALMS race and my Dad winning here 43 years ago – but we need to keep our eye on the task at hand as we have a big job to concentrate on."
Following the race Brabham will make the dash to the Gold Coast to test with IRWIN Racing ahead of the Phillip Island L&H 500.
Simon Pagenaud talks about qualifying