Webber takes pole in mixed qualifying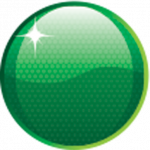 Mark Webber has taken pole position in a wet/dry qualifying session at the Spa Francorchamps circuit in Belgium.
The Australian Formula One championship leader edged out his closest title challenger Lewis Hamilton.
It is Webber's fifth pole for the year and his first pole since the Turkish Grand Prix in May.
Webber set his fastest time on his first lap of the Q3 session before light rain foiled any chance of others beating his Red Bull.
Renault's Robert Kubica produced strong speed, taking third ahead of fellow Renault-engine entrant Sebastian Vettel.
Jenson Button will line-up fifth ahead of Ferrari's Felipe Massa and Rubens Barrichello, competing in his 300th Formula One Grand Prix – the first man to reach the milestone.
Rounding out the top 10 was Adrian Sutil (Force India), Nico Hulkenberg (Williams) and a disappointing Fernando Alonso (Ferrari).
The Mercedes pairing of Michael Schumacher and Nico Rosberg were bumped out of Q3, but will both take grid spot penalties for their infringements at Hungary last month.
The Q1 session was riddled with drama, triggered by Renault's Vitaly Petrov. The Russian crashed as rain hit the circuit, and the ensuing red flag period allowed more rain to arrive. When running got back under way in tricky conditions, Lucas di Grassi, Adrian Sutil and Jarno Trulli all went off at Stavelot.
For Australian viewers, the Belgian Grand Prix can be viewed on ONE HD tomorrow night at 9.50pm (check your local guides).
| | | | | | |
| --- | --- | --- | --- | --- | --- |
| Pos | Driver | Team | Q1 | Q2 | Q3 |
| 1 | Mark Webber | RBR-Renault | 1:57.352 | 1:47.253 | 1:45.778 |
| 2 | Lewis Hamilton | McLaren-Mercedes | 1:56.706 | 1:46.211 | 1:45.863 |
| 3 | Robert Kubica | Renault | 1:56.041 | 1:47.320 | 1:46.100 |
| 4 | Sebastian Vettel | RBR-Renault | 1:58.487 | 1:47.245 | 1:46.127 |
| 5 | Jenson Button | McLaren-Mercedes | 1:57.981 | 1:46.790 | 1:46.206 |
| 6 | Felipe Massa | Ferrari | 1:58.323 | 1:47.322 | 1:46.314 |
| 7 | Rubens Barrichello | Williams-Cosworth | 1:55.757 | 1:47.797 | 1:46.602 |
| 8 | Adrian Sutil | Force India-Mercedes | 1:58.730 | 1:47.292 | 1:46.659 |
| 9 | Nico Hulkenberg | Williams-Cosworth | 1:55.442 | 1:47.821 | 1:47.053 |
| 10 | Fernando Alonso | Ferrari | 1:57.023 | 1:47.544 | 1:47.441 |
| 11 | Michael Schumacher | Mercedes GP | 1:56.313 | 1:47.874 | |
| 12 | Nico Rosberg | Mercedes GP | 1:54.826 | 1:47.885 | |
| 13 | Jaime Alguersuari | STR-Ferrari | 1:58.944 | 1:48.267 | |
| 14 | Vitantonio Liuzzi | Force India-Mercedes | 2:01.102 | 1:48.680 | |
| 15 | Sebastien Buemi | STR-Ferrari | 2:00.386 | 1:49.209 | |
| 16 | Heikki Kovalainen | Lotus-Cosworth | 2:01.343 | 1:50.980 | |
| 17 | Timo Glock | Virgin-Cosworth | 2:01.316 | 1:52.049 | |
| 18 | Jarno Trulli | Lotus-Cosworth | 2:01.491 | | |
| 19 | Kamui Kobayashi | BMW Sauber-Ferrari | 2:02.284 | | |
| 20 | Bruno Senna | HRT-Cosworth | 2:03.612 | | |
| 21 | Sakon Yamamoto | HRT-Cosworth | 2:03.941 | | |
| 22 | Pedro de la Rosa | BMW Sauber-Ferrari | 2:05.294 | | |
| 23 | Lucas di Grassi | Virgin-Cosworth | 2:18.754 | | |
| 24 | Vitaly Petrov | Renault | No time | | |