Ryan Briscoe flies to pole in Chicago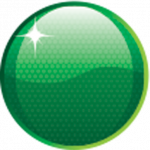 Sydney's Ryan Briscoe has taken pole position for tomorrow's PEAK Antifreeze & Motor Oil Indy 300 at Chicagoland Speedway.
The Penske driver will share the front row of the 14th round ofthe IndyCar Series with Dario Franchitti from Chip Ganassi Racing.
Briscoe earned the PEAK Performance Pole Award for the third consecutive year at Chicagoland Speedway with a two-lap average of 350.485 km/h (50.5857 seconds) for the 200-lap race under the lights.
The Team Penske driver outpaced Scott Dixon by 0.0077 of a second to win in '09 – the fourth-closest margin of victory in IZOD IndyCar Series history. In fact, five of the top 10 closest finishes have occurred at the 1.5-mile, high-banked oval.
Briscoe, who posted his third pole start of the season (all on 1.5-mile tracks), is fourth in the championship standings, 130 points behind teammate Will Power, but confident of making his move over the final four races of the year.
"The car today was just spot on," said Briscoe.
"I didn't want to be overconfident, but I was thinking after that run, 'Man, that has to be hard to beat.'  I knew we were fully trimmed out and the car felt really solid.
"It was a great qualifying run and I'm just really hoping that we can follow through tomorrow and have another good race.
"We've been strong here the last couple of years and I really enjoy racing around here. It's always exciting.  It's a completely wide track that's really smooth.  It really promotes good racing so I always get excited to come back here."
Franchitti, also seeking to close the championship points gap on Power, recorded his 10th consecutive top-five start. Power, entering the race with a 59-point cushion will join Team Penske teammate Helio Castroneves  on the second row.
The 29-car field is separated by one second.
Power notched his 12th top-five start of the season, though the third starting position ended his streak of six consecutive races starting from the front row.
"Our car is fast in race trim and this track is all about the racing," said the Toowoomba driver.
"I am looking forward to tomorrow night. We have been knocking on the door on some of the earlier oval races and we are due for our first oval win."
The race will be run at 9am Australian Eastern Time tomorrow.
Here Briscoe talks about his Chicagoland pole position
Qualifying; PEAK Antifreeze & Motor Oil Indy 300 at Chicagoland Speedway
| | | | |
| --- | --- | --- | --- |
| Position | Car | Driver | Time (speed MPH) |
| 1. | 6 | Ryan Briscoe | 0:50.5857 (216.346) |
| 2. | 10 | Dario Franchitti | 0:50.7624 (215.593) |
| 3. | 12 | Will Power | 0:50.7792 (215.521) |
| 4. | 3 | Helio Castroneves | 0:50.7902 (215.475) |
| 5. | 26 | Marco Andretti | 0:50.8265 (215.321) |
| 6. | 02 | Graham Rahal | 0:50.8281 (215.314) |
| 7. | 4 | Dan Wheldon | 0:50.8789 (215.099) |
| 8. | 06 | Hideki Mutoh | 0:50.8892 (215.055) |
| 9. | 37 | Ryan Hunter-Reay | 0:50.9074 (214.979) |
| 10. | 5 | Takuma Sato | 0:50.9154 (214.945) |
| 11. | 20 | Ed Carpenter | 0:50.9423 (214.831) |
| 12. | 7 | Danica Patrick | 0:50.9616 (214.750) |
| 13. | 11 | Tony Kanaan | 0:50.9896 (214.632) |
| 14. | 19 | Alex Lloyd | 0:51.0285 (214.468) |
| 15. | 9 | Scott Dixon | 0:51.0761 (214.269) |
| 16. | 8 | EJ Viso | 0:51.0901 (214.210) |
| 17. | 36 | Tomas Scheckter | 0:51.1179 (214.093) |
| 18. | 2 | Raphael Matos | 0:51.1462 (213.975) |
| 19. | 77 | Alex Tagliani | 0:51.1617 (213.910) |
| 20. | 34 | Bertrand Baguette | 0:51.2162 (213.682) |
| 21. | 32 | Mario Moraes | 0:51.2700 (213.458) |
| 22. | 24 | Ana Beatriz | 0:51.2770 (213.429) |
| 23. | 22 | Justin Wilson | 0:51.2875 (213.385) |
| 24. | 14 | Vitor Meira | 0:51.3547 (213.106) |
| 25. | 67 | Sarah Fisher | 0:51.3573 (213.095) |
| 26. | 18 | Milka Duno | 0:51.4342 (212.777) |
| 27. | 78 | Simona de Silvestro | 0:51.4625 (212.660) |
| 28. | 21 | Davey Hamilton | 0:51.5051 (212.484) |
| 29. | 66 | Jay Howard | 0:51.5991 (212.097) |