Major leads Richards in QUIT Targa West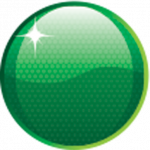 Peter Major and Kim Screaigh (Nissan GTR 35) have struck first on Leg 1, Day 1 at QUIT Targa West, leading the pack in the Competition Modern class.
QUIT Targa West is being held this weekend in the Shires of Kalamunda and Toodyay and the City of Swan and City of Perth.
Snatching an early lead from Jim Richards and Barry Oliver (Porsche GT2), they extended their gap to more than 40 seconds by the end of day.
Contesting the rally for the third time, it is Major's first Leg win and has placed him in a good position for the remainder of the rally.
"It feels great, it's a perfect reward for all the hard effort we've put in building the car over the past few months," Major said.
"Hopefully we can go on and do the same tomorrow. We've got a pretty handy lead so the plan is to get through the first morning stages and then make a decision after the first service and see what happens from there."
"The stages today were fantastic, the second time through John Forrest was good, we did everything right and the Kalamunda and Zig Zag stages are always a lot of fun."
Richards and Oliver were second with Peter Rullo and Simon Iseppi (Nissan GTR 35) sitting a further nine seconds behind in third.
Making the switch from the Competition Modern class to the Competition Classic class in 2010 paid off for Tolley Challis and Greg Flood with the pair winning Leg 1 by a margin of 28.4 seconds.
The contest for second and third outright was a seesawing affair with Mark and Mitchell O'Kane (Holden Torana AX9) the eventual winners.
The father and son combination set a blistering time on SS6 Kalamunda 1 and were able to hold off third placed Shane Attwell and Michael Joss (Porsche 911 RS) for the remaining four stages.
In the Challenge Modern class Robert Darrington and David Abetz upgraded to a Nissan GTR 35 in an attempt to take the class trophy off Mark and Andrew Conacher (Nissan GTR 35) and it paid dividends with the pair taking the lead on SS6 Kalamunda 1 and going onto win Leg 1.
The two GTR's have cemented their spot at the front of the field with the closest crew, Razvan and Iona Vlad (Hyundai i30 SX CRDi Tirbo Diesel), sitting more than four minutes behind the leaders.
Robert Buys/Sanja Aksamija (Porsche 911) took the lead in the Challenge Classic class on SS3 RAC Driving Centre after overnight leaders Paul and Mitch Thompson (Porsche 911 RS) dropped almost 2 minutes on the stage.
Buys and Aksamija extended their lead throughout the day winning Leg 1 almost 3 minutes ahead of the Thompsons. Anthony Clarke and Tony Masetti (Holden Torana LC GTR) were third.
QUIT Targa West continues today and tomorrow.