Just one team-mate for Ambrose in 2011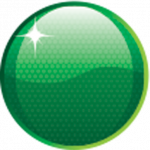 Australian NASCAR ace Marcos Ambrose is likely to have just one team-mate in 2011 as his new team Richard Petty Motorsports expects to downsize from four Sprint Cup teams to only two.
Team figurehead and NASCAR legend Richard Petty has admitted that the team is expecting to field just AJ Allmendinger in the #43 Ford and Ambrose in the #9 Ford next season.
RPM, owned by sporting entrepreneur George Gillett, currently fields four Sprint Cup teams, the #9 driven by Kasey Kahne, #19 driven by Elliott Sadler, Allmendinger's #43 and the #98 of Paul Menard.
With Menard and his family sponsorship moving to Richard Childress Racing for next season and Kahne departing for Red Bull Racing ahead of his arrival at Hendrick Motorsports in 2011, RPM is planning to cut its team in half for next season but remains open to a third entry if additional sponsorship can be found.
"Right now, we're happy with two cars," Petty told SceneDaily.com, speaking earlier this week during a taping for a Ford Fiesta commercial.
"I think we've got everything squared away on two cars. Right now, our main focus is going to be on two cars. If something falls out of the sky, then naturally we're open."
Petty says he expects retail electronics giant Best Buy to return as the major backer of Allmendinger's #43 entry for the majority of the races, with Stanley signed to back the #9 Ford of Ambrose for the bulk of the 2011 Sprint Cup schedule.
As Petty points out, RPM dramatic downsizing is somewhat offset by the fact that as a customer to Roush Fenway Racing, they can lean on the resources of Jack Roush's four-car Ford team and drivers Matt Kenseth, Carl Edwards, Greg Biffle and David Ragan.
"We're going to feed off four other cars," said Petty.
"You really have got basically a six-car team as far as building the cars, doing your engineering on the car and building the cars so the cars are at least equal. You leave it up to the crew chiefs and drivers to beat everybody else."
Petty was high in his praise for Ambrose, saying his determination with help drive Allmendinger and the entire RPM operation, although the Aussie still has more to learn on the ovals.
"He is a fierce race-car driver," said Petty.
"Talking to him and stuff, he's got the road courses down pretty good. He said he knows he's got a lot to learn running around the round tracks.
"He's in the learning process. He's come back and said, 'OK guys, I'm going to try this, I'm going to do everything I can, if it don't work, I'm going home.'
"So you know dang good and well he's going to put everything he's got into it because he doesn't want to stay around and just run to be running. He wants to win races."
Ambrose will have his final chance this year to show his NASCAR road course prowess this weekend as he tackles the Nationwide Series race at the Circuit Gilles Villeneuve in Montreal, Canada, an event he has dominated for three straight years only to lose out late in the race.