Fernando Alonso on top at wet Spa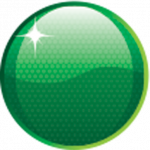 Ferrari's Fernando Alonso emerged on top after two weather affected Friday practice sessions ahead of Sunday's Belgian Grand Prix.
Spa turned on its traditional rainy weather throughout the opening day, with all but the final minutes of the afternoon's running spent on wet or intermediate tyres.
The second session was also effected by a 10 minute red flag period called due to a report of several spectators being located in a restricted area.
Alonso led the field out for the final five minutes of running, and benefited from a clear track to set the fastest time of the day.
With rain expected to continue throughout the weekend, Alonso was happy to have gathered data on all four tyre options (wet, intermediate, prime slick and option slick).
"We know it will be changing conditions this weekend in terms of weather, so we try to set up the car for wet, for inter and dry conditions," he said.
"You need to gamble in qualifying and the race, trying to make the right decision at the right moment because you can gain two or three seconds in one lap (by being on the correct tyres).
"We are not talking about two or three tenths. We are talking about a lot more – so it is important to be lucky in this type of weekend and for sure to be competitive."
Adrian Sutil ended the session second for Force India, but later played down hopes that he can repeat Giancarlo Fisichella's pole position and second place finish at Spa from last season.
While the Mercedes powered car still appears stronger on low downforce circuits, a lack of F-Duct is expected to hurt the German's chances in the race.
"I think the podium is a bit too far away," he admitted.
"If it comes I will be super happy but I don't expect something like that because it's a hard fight.
"To do the same result as last year is going to be a very difficult one, there are a lot of very strong teams out there."
Third quickest was Lewis Hamilton, who later reported that his McLaren felt more suited to the flowing forest circuit than the Hungaroring, where he and McLaren lost the lead in both World Championships to Mark Webber and Red Bull.
Robert Kubica gave the Renault team's new F-Duct system the thumbs up after setting the fourth fastest time, ahead of Filipe Massa in the second Ferrari, and the Red Bull of Sebastian Vettel.
Jenson Button ended the day seventh, ahead of Pedro de la Rosa, Rubens Barrichello, and Kamui Kobayashi in tenth.
Michael Schumacher, who faces a 10 place grid penalty for his blocking move on Rubens Barrichello at the Hungarian Grand Prix, only managed the 12th fastest time, and will need a chaotic race on Sunday to score a strong result.
Championship leader Mark Webber finished the day down in 18th, but was unconcerned by the situation.
"Today was a bit of a messy day with the changing conditions, but it was actually pretty good for us," he said.
"We got some good information to go through and I'm looking forward to tomorrow.
"It's hard to get a feel for what everyone's doing with the changing weather."
The two biggest incidents of the day belonged to the experienced pair of Tonio Liuzzi and Timo Glock, with the Force India requiring a new front wing after an off at Rivage, and the Virgin ending its day in the barriers at Turn 9.
For a further insight into the Belgian Grand Prix CLICK HERE for Speedcafe's F1 Race Guide
Practice 1
| | | | | |
| --- | --- | --- | --- | --- |
| Pos | Driver | Team | Time/Retired | Laps |
| 1 | Fernando Alonso | Ferrari | 2:00.797 | 17 |
| 2 | Lewis Hamilton | McLaren-Mercedes | 2:01.567 | 7 |
| 3 | Robert Kubica | Renault | 2:02.081 | 14 |
| 4 | Sebastian Vettel | RBR-Renault | 2:02.450 | 11 |
| 5 | Adrian Sutil | Force India-Mercedes | 2:02.646 | 14 |
| 6 | Jenson Button | McLaren-Mercedes | 2:02.913 | 6 |
| 7 | Mark Webber | RBR-Renault | 2:02.926 | 11 |
| 8 | Kamui Kobayashi | BMW Sauber-Ferrari | 2:03.401 | 17 |
| 9 | Rubens Barrichello | Williams-Cosworth | 2:03.424 | 7 |
| 10 | Michael Schumacher | Mercedes GP | 2:03.489 | 9 |
| 11 | Felipe Massa | Ferrari | 2:03.601 | 17 |
| 12 | Nico Hulkenberg | Williams-Cosworth | 2:03.649 | 17 |
| 13 | Nico Rosberg | Mercedes GP | 2:03.654 | 6 |
| 14 | Pedro de la Rosa | BMW Sauber-Ferrari | 2:03.851 | 17 |
| 15 | Vitantonio Liuzzi | Force India-Mercedes | 2:04.145 | 12 |
| 16 | Jaime Alguersuari | STR-Ferrari | 2:04.250 | 16 |
| 17 | Vitaly Petrov | Renault | 2:04.690 | 15 |
| 18 | Sebastien Buemi | STR-Ferrari | 2:05.680 | 6 |
| 19 | Timo Glock | Virgin-Cosworth | 2:05.697 | 18 |
| 20 | Lucas di Grassi | Virgin-Cosworth | 2:06.695 | 14 |
| 21 | Jarno Trulli | Lotus-Cosworth | 2:07.189 | 15 |
| 22 | Bruno Senna | HRT-Cosworth | 2:07.737 | 13 |
| 23 | Heikki Kovalainen | Lotus-Cosworth | 2:07.955 | 15 |
| 24 | Sakon Yamamoto | HRT-Cosworth | 2:10.507 | 18 |
Practice 2
| | | | | |
| --- | --- | --- | --- | --- |
| Pos | Driver | Team | Time/Retired | Laps |
| 1 | Fernando Alonso | Ferrari | 1:49.032 | 25 |
| 2 | Adrian Sutil | Force India-Mercedes | 1:49.157 | 17 |
| 3 | Lewis Hamilton | McLaren-Mercedes | 1:49.248 | 14 |
| 4 | Robert Kubica | Renault | 1:49.282 | 20 |
| 5 | Felipe Massa | Ferrari | 1:49.588 | 23 |
| 6 | Sebastian Vettel | RBR-Renault | 1:49.689 | 19 |
| 7 | Jenson Button | McLaren-Mercedes | 1:49.755 | 20 |
| 8 | Pedro de la Rosa | BMW Sauber-Ferrari | 1:50.081 | 27 |
| 9 | Rubens Barrichello | Williams-Cosworth | 1:50.128 | 22 |
| 10 | Kamui Kobayashi | BMW Sauber-Ferrari | 1:50.200 | 24 |
| 11 | Vitaly Petrov | Renault | 1:50.251 | 24 |
| 12 | Michael Schumacher | Mercedes GP | 1:50.341 | 23 |
| 13 | Nico Rosberg | Mercedes GP | 1:50.382 | 21 |
| 14 | Jaime Alguersuari | STR-Ferrari | 1:50.682 | 25 |
| 15 | Nico Hulkenberg | Williams-Cosworth | 1:50.831 | 20 |
| 16 | Vitantonio Liuzzi | Force India-Mercedes | 1:51.520 | 17 |
| 17 | Sebastien Buemi | STR-Ferrari | 1:51.523 | 25 |
| 18 | Mark Webber | RBR-Renault | 1:51.636 | 19 |
| 19 | Heikki Kovalainen | Lotus-Cosworth | 1:53.480 | 15 |
| 20 | Jarno Trulli | Lotus-Cosworth | 1:53.639 | 21 |
| 21 | Lucas di Grassi | Virgin-Cosworth | 1:54.325 | 17 |
| 22 | Bruno Senna | HRT-Cosworth | 1:55.751 | 24 |
| 23 | Sakon Yamamoto | HRT-Cosworth | 1:56.039 | 21 |
| 24 | Timo Glock | Virgin-Cosworth | 2:03.179 | 3 |