Car #30 – Castrol EDGE Endurance Countdown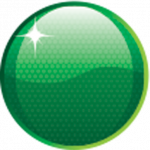 Today, the Castrol EDGE Endurance Countdown looks at the #30 Gulf Western Oils Racing Holden Commodore VE entry of Mark Noske and Nathan Pretty.
The Lucas Dumbrell Motorsport is a new team in the V8 Supercars Championship Series, and has already had two drivers compete in the Gulf Western Oils-backed car.
Kiwi Daniel Gaunt drove for the first seven rounds of the series before being dropped for Toll Holden Racing Team driver Cameron McConville.
Experienced part-timers Noske and Pretty have been called up for the Phillip Island and Bathurst and will be the only entry in the field without a regular driver.
For Pretty, he has started the Bathurst 1000 on 12 occasions, finishing the race 10 times, including a number of top 10 finishes. Will Pretty's consistency and Noske's prowess put this entry in the running?
See below for today's Castrol EDGE Endurance Countdown – exclusive to Speedcafe.com.au.
Car #30 – Gulf Western Oil Racing Holden Commodore VE
MARK NOSKE
Age: 35
Lives: Portland, Victoria
Debut: 1995 (with Andrew Miedecke)
Starts: 13
Best Finish: 6th (1999 with Todd Kelly, 2009 with Jason Bargwanna)
NATHAN PRETTY
Age: 37
Lives: Melbourne, Victoria
Debut: 1998 (with Grant Johnson)
Starts: 12
Best Finish: 4th (2002 with Rick Kelly)
* All statistics relate to the Bathurst 1000