Wills questioned Sandown safety before crash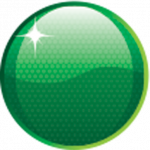 Simon Wills has revealed that he questioned Sandown Raceway's safety before enduring his massive roll over in morning warm-up at the 2005 Sandown 500.
On the second lap of the warm-up, the New Zealand native had brake failure in his Team Dynamik Commodore, crashing into the armco fence and launching into a series of spectacular rolls.
Wills told Speedcafe.com.au that he had spoken to people before the accident about the safety standards of section of the Victorian track.
"That (crash) was a fair big one, my brakes failed," said Wills.
"I'd been complaining to a few people just prior to the accident saying there wasn't enough run off and it was dangerous.
"Funny enough I was the one that actually proved it.
"I ran out of brakes, hit the wall pretty hard and jumped the wall.
"It was a lot easier to get through than I realised, I thought it would be horrific."
Since his accident, Sandown has had some safety upgrades, and it is about to have a lot more. At this week's Sandown circuit upgrade announcement, it was confirmed that more than 25 sections of the historic track will be upgraded over the next three years to fall in line with the FIA's current safety standards. CLICK HERE for Speedcafe.com.au's story.
And for more on Simon Wills CLICK HERE for today's 'Where are they Now?'