Whincup to shakedown Lowndes's new VE II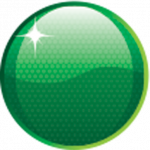 Reigning V8 Supercars Champion Jamie Whincup will shakedown Craig Lowndes's brand-new Holden Commodore VE II at Queensland Raceway this Monday.
With Lowndes currently overseas taking in this weekend's Belgian Grand Prix, Whincup will complete the shakedown of the new #888 car – the first ground-up build of a Commodore VE II.
TeamVodafone will also roll out Whincup's #1 Commodore VE II on Monday for endurance drivers Mark Skaife and Steve Owen for a 'rookie/evaluation day' ahead of the L&H 500 at Phillip Island (September 10-12).
All four TeamVodafone drivers will be on hand for a full-on test day on Tuesday – the official launch day of the Commodore VE II race car.
Whincup, spotted today at Southern Cross Station (Spencer Street) in Melbourne promoting the Norton 360 Challenge at Sandown Raceway this November, told Speedcafe.com.au that he is ready to launch into the back half of the season after the mid-season break.
"We're definitely well back into the swing of things," he said.
"Like all of us, we've had a good break, but now it's full steam ahead. As of a week ago, it is flat-out now until the end of December."
"The test will be good to get the eye back in. Lowndes is in Belgium, so he'll miss the shakedown. I'll fill in and do the 20 laps in that car on Monday.
"And how crazy is it – we've got a rookie day for Mark Skaife – he's a five-time champion!
"Skaife and Steve will be in my regular car, and those tests are about learning the car, and I'm sure it will go through the sand trap a few times but I'm confident they'll look after it."
Whincup has been busy of late, with numerous promotional activities, concluding today with the Norton 360 appearance at Southern Cross station.
He also appeared on ONE HD's Thursday Night Live program last night.
"I enjoyed the break, then we've had a three week period where we're been busy doing promotion stuff and getting ready, but now I just want to get going," he said.
The Norton 360 activities have been targeting Melbourne's train and tram stations, promoting the Norton 360 Challenge at Sandown this November – the penultimate round of the V8 Supercars Championship Series.
The Norton 360 team has been seen at Flinders Street Station, Southern Cross, Melbourne Central, with more appearances scheduled on the Norton 360 tram. A total of 500 scarves, posters and free trial version of Norton 360 are bing handed out at each appearance.
The Norton 360 girls can also be found on the Norton tram, which is buzzing around Melbourne between Flinders Street, Camberwell and Kew.
Here is Jamie on ONE HD's Thursday Night LIVE