Simon Wills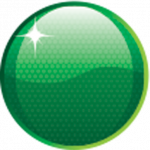 Simon Wills' motorsport career actually started thanks to his frustrations with Cricket and Rugby in his native New Zealand. As a top school boy athlete, Wills left cricket and rugby to concentrate on motorsport.
"At school I played cricket and rugby," Simon Wills told Speedcafe.com.au.
"In cricket I made it to the Auckland development side and didn't like the coach one bit, while in rugby I got outgrown by all the Island and Maori boys, they thumped me pretty hard.
"I was a bit to light, so dad suggested I give go-karts ago and never looked back."
Wills started out driving in the Class 2 Formula Ford series in New Zealand and steadily moved up to the top class. With two years his talent had been noticed and he was on his way over to Europe.
"I ended up doing quite well," said Wills.
"I was picked up and taken to Europe to race, it all happened pretty quick; within two seasons I was racing overseas, which was incredible."
While this was happening, Wills hadn't ever contemplated a motorsport career, but when the offer was on the table he decided to give it a go.
"I got given the option to race over in Europe and decided why not, may as well have a go," said Wills.
"I never thought of motorsport as a career; there were a few curve balls thrown at me in those first few weeks and I was tempted to come home, but I decided to stick it out, I was a lot better for it."
While in Europe Wills was given the opportunity to race in one of Britain's best Formula 3 teams, but a lack of budget saw him look at what was available in Australian and the US.
"(Racing in England) was going to cost a lot of money," said Wills.
"Dad was going to help out financially but I didn't want to put the strain on the family so we decided to go back to Australia.
"I also checked out the American scene but decided to go Formula Holden Racing in Australia. Back then you could still race with limited budget."
When he returned, Wills spent a few years racing Formula Holden and did Bathurst on a couple of occasions. During this time he was introduced to Wynns and Garry Dumbrell.
"In my first year I got some good results in an unreliable car," said Wills.
"Garry Dumbrell, who was very good to me, helped me decide that V8s was were I wanted to be, it took a few years but I eventually found a drive."
Wills had raced at Bathurst and showed everyone that his star was on the rise, winning the 2001 V8 Supercar Development Series. During this early stage of his career he learnt what racing was all about.
"I was enjoying my racing and having a lot o fun, but I had a few misdemeanours and crashed the car at Bathurst, which taught me the ins and outs of the sport pretty quick," Wills said.
"At that stage I hadn't factored in the commercial realities, I was out there having fun. Trying to adjust to that was tough, but I got through it OK."
Wills enjoyed his career and backed his ability in cars he knew weren't the best on the grid. It was while driving with Stone Brothers Racing that he knew he could mix it with the best, provided he had the equipment.
"The V8s is a tough series," said Wills.
"You know in yourself you can do a good job, but it's about finding the right team at the right time.
"Winning the Queensland 500 with Dave Besnard with SBR was great. I really liked the team and the people.
"Looking back, it was great to jump out of a struggling team, getting the drive with SBR and then winning a race straight away.
"It was a good feeling and a relief. I proved I could do it in the right team environment."
While Wills' performance at Queensland Raceway was one of the stand-outs of the 2002 season, in 2005 he is remembered for an entirely different situation. Driving for Team Dynamik, Wills and partner Jason Richards were having a standout event, but the highs went to an all time low in the Sunday morning warm-up for the 2005 Sandown 500, when Wills went off the track.
"That (crash) was a fair big one, my brakes failed," said Wills.
"I'd been complaining to a few people just prior to the accident saying there wasn't enough run off and it was dangerous.
"Funny enough I was the one that actually proved it.
"I ran out of brakes, hit the wall pretty hard and jumped the wall.
"When that happens you're in disbelief, you don't know where you are and hope that you get through it OK.
"It was a lot easier to get through than I realised, I thought it would be horrific.
"I actually jumped out of the car and they took my pulse immediately, it was 93 beats and they couldn't believe it was that low given what I went through.
"I actually felt pretty safe and secure; the car did its job."
Wills mentioned that he had no regrets when it came to his racing career. By the time he'd hung up the helmet he'd lost the enjoyment of racing and needed a break, which prompted him to really focus on his graphic design business, which he's still running now.
"I run my own graphic design and sign writing business in Adelaide," said Wills.
"I look after the motorsport side; doing some with V8 teams like SBR and other formulas around Australia.
"We do more than just motorsport, I've set the business up to a point that it's going quite well."
Wills says that one day he will return to racing, but it'll be for enjoyment purposes only.
"I'd be happy going to Mallala (Raceway) to do some club racing," said Wills.
"Go back to the grassroots, buy a Formula Ford and have a laugh.
"I might even do the development series again – it depends on how the business goes."