Estonian champion heading to Rotax Nationals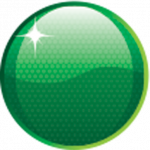 Estonian karting champion Mario Vendla will take on some of Australia's top young drivers when he contests the Sparco Rotax Nationals to be hosted by the Ipswich Kart Club in Queensland next weekend.
Vendla, who finished runner-up in last year's World Rotax Max Challenge in Egypt, will line up in the event aboard an Australian-made Arrow chassis in the Rotax Light category.
Vendla has raced several of Australia's top Rotax drivers previously at the World Championships. In 2007 he battled with four-time and reigning National Champion David Sera ahead of lining up against Toowoomba's Tyler Greenbury last year.
The Estonian rates Sera as one of the best drivers he has raced against, alongside the likes of last year's world Champion Luke Varley, Kenneth Hildebrand, Ben Cooper and Matthew Hamilton.
"I am looking forward to racing with them again; they both impressed me with their speed and have top ten results from the grand finals," said Vendla.
"I'll be out there to win but if I can't do that I hope that I am at the same speed with the top drivers and can gain some great experience from my trip over here."
Vendla will be joining Sera in the line up for the Arrow Racing team and will surely add to the excitement of the event.
In excess of 150 entries has been received across seven categories, including three where drivers will be vying for Australian championships, for next weekend's event.