Car #11 – Castrol EDGE Endurance Countdown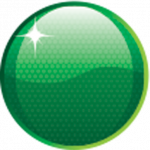 Today, the Castrol EDGE Endurance Countdown looks at the #11 Rock Racing Holden Commodore VE entry of Jason Bargwanna and Glenn Seton.
There's lots to like about this entry – Seton's return to Bathurst, experienced line-up, reliable car – although according to the experts, don't look for them to threaten the outright contenders.
Between 'Bargs' and 'Seto,' the pair has racked up 39 Bathurst 1000 starts – equal to the Craig Lowndes/Mark Skaife combination.
Will experience see these guys pull off a podium, or maybe even Seton's first Bathurst 1000 victory?
Seton has been out of the seat of a V8 Supercar since 2008, missing last year's race. That may play a role, but according to the man himself, the fire still burns for that elusive Bathurst win.
For Bargwanna, top 10 speed has been hard to find this season, but that was the case last year as well while he was driving with Sprint Gas Racing. And if you remember, Bargwanna was on a podium run until a clash with three laps remaining.
See below for today's Castrol EDGE Endurance Countdown – exclusive to Speedcafe.com.au – your daily racing fix!
Car #11 – Rock Racing Holden Commodore VE
JASON BARGWANNA
Age: 38
Lives: Warragul, Victoria
Debut: 1990 (with Brian Callaghan Jr/John Gerwald)
Starts: 14
Best Finish: 1st (2000 with Garth Tander)
GLENN SETON
Age: 45
Lives: Gold Coast, Queensland
Debut: 1983 (with Barry Seton)
Starts: 25
Best Finish: 2nd (1987 with John Bowe, 03/04 with Craig Lowndes)
* All statistics relate to the Bathurst 1000