Ken Block releases music video infomercial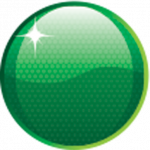 US Ford rally star Ken Block has released the first part of his highly anticipated Gymkhana THREE on-line video, with a unique music video infomercial that includes hip-hop act 'The Cool Kids.'
Block, who at the start of this year announced his switch from Subaru to Ford, not only competes in the Rally America Series aboard a Ford Fiesta, he also drove in the Summer X Games in Los Angeles in the rally competitions and has also been seen on selected rounds of the World Rally Championship in Ford Focus RS World Rally Car.
Block is both a rally and YouTube sensation with his two previous Gymkhana videos being viewed by more than 70 million times worldwide.
Block is the co-founder of lifestyle and street shoe company, DC, and the new video's purpose is to promote the 2010 rally inspired footwear and accessory range. The new products incorporate the drip paint pattern and Ken's signature "Block" lettering and # 43 graphic.
"In planning Gymkhana THREE, we looked into what made the previous videos so successful and decided that in order to one up the best parts from each, we would need to break Gym3 into more than one video," said Block.
"Gymkhana THREE: Part 1 builds on the slick, high production aesthetic of Gymkhana TWO, The Infomercial, by actually taking this concept to the next level in creating a full blown music video with the help of hip-hop duo The Cool Kids."
This music was written and produced by hip-hop duo The Cool Kids exclusively for Gym 3: Part 1. The video, which was shot over 48 hours in studio in Los Angeles, was directed by acclaimed music video director, Bryan Barber, who has worked with music icons including Jay-Z, Justin Timberlake, Lil Wayne, and Beyonce.
"This was one of the coolest projects we've been a part of," said Mikey Rock and Chuck Inglish of The Cool Kids.
"It was inspiring to get to work with Ken and the director Bryan. The stunts and action in the video were so exciting; definitely not something we have done before."
Block also enjoyed the experience.
"Filming The Music Video Infomercial was super fun," said Block.
"Working with The Cool Kids was surreal; I never thought I would be co-starring in an over-the-top music video. But, the next part is where the real fun begins for me." 
The upcoming Gymkhana THREE driving video is set to be launched in October. It is not only highly anticipated; it also has a big reputation to live up to with Gymkhana TWO earning a Bronze Pencil at the One Show Entertainment Awards in the "Online Branded Entertainment" category and was #4 on Ad Age's list of top viral videos of 2009. Most recently Gymkhana TWO won a 2010 People's Telly Silver Award, presented by YouTube. 
Here's the music video infomercial of Gymkhana THREE