International firms as Murph's Island reserve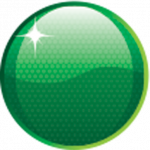 An international driver is likely to replace injured star Greg Murphy in the #51 Castrol EDGE Racing Commodore VE, if Murphy is unavailable for the L&H 500 at Phillip Island.
Murphy had key hole surgery to his lower back on Sunday after he collapsed at home last Friday with a bulging disc.
The four-time Bathurst winner is likely to miss the first V8 Supercars endurance race at Phillip Island, leaving Paul Morris Motorsport scrambling to find a suitable replacement to pair up with V8 rookie Tim Blanchard.
Team owner Paul Morris told Speedcafe.com.au that New Zealander Daniel Gaunt, American Boris Said and Brazilian Max Wilson are on his short list to drive the Castrol EDGE Holden.
Gaunt competed in the first half of the V8 Supercars Championship Series with Lucas Dumbrell Motorsport before being dropped before the Townsville round.
Gaunt is currently without a confirmed V8 Supercars drive. Wilson, a former V8 regular, competes in the Brazilian Touring Car Championship and Said races in NASCAR, but neither of them have clashing events.
All three are being courted to test at Queensland Raceway next Tuesday.
"Daniel did a good job in the first half of the season. You wouldn't have expected him to set the world on fire. He doesn't have much experience, but he is one we're looking at," Morris told Speedcafe.
"I'm trying to get Max Wilson on the phone, and Boris has stuck his hand up for it as well. I'm trying to get him over from Montreal (Nationwide race) for our test next week."
Morris said that whoever gets the nod will need to test next Tuesday prior to the Island 500km race.
"Whoever we get, it is very important for us to get them to the test on Tuesday," he said.
"Boris did a good job when he drove with us in the enduros a couple of years ago. He was fine.
"Max has nothing to prove. He has been here and done it all before. He'd be able to do the job. We'll see how it pans out, but they are the three I'm thinking of at the moment – which ever one I can make fit."
Morris confirmed that Murphy will be ready for Bathurst, and maybe even Phillip Island, if his back improves quickly from the surgery.
"Greg will be fine for Bathurst, and don't totally rule him out for Phillip Island," he said.
"The main thing is to rest it and see how he turns up. The best thing would be to get him in the car for Phillip Island and see how he pulls up."
The #51 Castrol EDGE Holden entry is featured in today's Castrol EDGE Endurance Countdown. CLICK HERE to see what six-times Bathurst winner thinks of the chances of the #51 car for the two big V8 enduros …