Craig Lowndes: European Tour Diary #2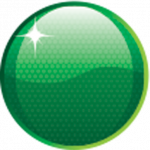 V8 Supercars star Craig Lowndes is currently in Europe, venturing to various destinations while the V8 Series is having its mid-season break.
And as a Speedcafe.com.au exclusive, Lowndes is writing a touring diary, keeping you up to date on his adventures and thoughts during his trip.
Here is day 2, to re-cap day 1 click here
G'day Speedcafe readers and Welcome back to France!
Well as I said at the end of my last diary, today was all about the world famous Champagne region in France's North East. Aside from visiting the region and experiencing what the French countryside had to offer I was pretty excited about our mode of transport to Reims.
I woke up this morning to find everyone from the Norton and Toshiba group ready for breakfast down in the lobby and after a traditionally French start to the day we were off to the train station to catch the TGV, which is the high speed train. The high speed trains are amazing pieces of kit and I was pretty excited about the journey out to Reims. While TGV run a range of high speed trains, most can reach speeds of around 300kmh, which is about the same as what you reach in a V8 Supercar at the end of Conrod Straight at Bathurst!
The trip to Reims was surprising smooth given the fact that we were doing over 200kmh and we reached our destination in no time at all. Once off the train we re-grouped and spent a few hours having a look around the town. It's a beautiful spot, surrounded by vineyards and has a real country feel, which I like.
The surrounding roads used to host the French Grand Prix which Australia's Sir Jack Brabham won at in 1966. That was Sir Jack's first Grand Prix victory in a car bearing his own name, the BT 19, and he went on to win his third and final driver's championship and the first constructers title for the Brabham team that same year.
It was great to see some of the history of the place and one particular highlight would have to be the Reims Cathedral. It was an amazing building and its presence in town really set the mood for what would turn out to be a great day.
After having a look around the town, we all got together for a drink in a square in Reims before lunch. Once again lunch was enjoyable, with everyone sharing stories about what they had just seen while exploring the city.
Then it was time to experience the 'real Reims' and we headed off for a tour at Moet et Chandon. In what was an incredible afternoon we got to explore the 28km of underground storage rooms and did our fair share of tasting. The facility was just incredible and you would expect nothing less from the makers of the best champagne in the world. You'll see from the pictures that we were all having a pretty good time!
Well all too quickly the day was over and it was time to jump back on the train and head back to Paris with the group from Norton and Toshiba. It's our last night in Paris before we head to Belgium tomorrow for the Grand Prix.
As good as France has been the racer in me just can't wait to get to the Grand Prix and watch those guys around the best circuit on the calendar. I'm going to make sure I go and stand at Eau Rouge and watch them fly through there flat out!
Due to us testing the TeamVodafone Commodore early next week, I have to head back to Australia on Saturday evening after Qualifying, so I will miss the race, but I'll put together my final diary along with some photos from the event in time for Monday.
Until then, keep smiling!