Car #51 – Castrol EDGE Endurance Countdown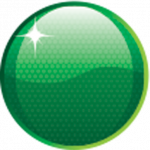 Today, the Castrol EDGE Endurance Countdown looks at the #51 Castrol EDGE Racing Holden Commodore VE entry of Greg Murphy, Tim Blanchard and Allan Simonsen.
Well, today we write Murphy, Blanchard and Simonsen, but there could be another name added to that list – and there's even a chance that Murphy could be taken off it!
Murphy had key hole surgery to his lower back after he collapsed at home last Friday with a bulging disc.
The four-time Bathurst winner is set to miss Phillip Island, with Paul Morris Motorsport nominating Kiwi Daniel Gaunt, American Boris Said and Brazilian Max Wilson as the candidates who will replace him – if Murphy is not fit enough to race.
CLICK HERE for Speedcafe.com.au's driver substitute story.
CLICK HERE for Murphy's back surgery story.
This latest drama has compounded Murphy's wretched 2010 season. He was unable to attend the first race of the season in Abu Dhabi due to a conflicting date clash with a pre-arranged Top Gear Live show in New Zealand.
To make matters worse, car speed has not been easy to come by either. 'Murph's' best individual race result this year is 13th …
Regardless, you can't write Murphy out, especially at Bathurst …
Saddling up in the second seat for the two races will be Tim Blanchard (Phillip Island) and Allan Simonsen (Bathurst).
As a rookie, Blanchard has excelled in the Fujitsu Series this year, currently second behind former Main Series driver Steve Owen.
Dane Simonsen has been out of V8s for a couple of season, but is the ideal candidate to back up Murphy at Bathurst (if he gets there!)
Note: Today's Castrol EDGE Endurance Countdown was produced before Murphy suffered his back injury.
Stay tuned for more Castrol EDGE Endurance Countdown tomorrow – exclusive to Speedcafe.com.au.
#51 Castrol EDGE Racing Holden Commodore VE
GREG MURPHY
Age: 38
Lives: Melbourne, Victoria
Debut: 1994 (with James Kaye)
Starts: 17
Best Finish: 1st (1996, 1999, 2003, 2004)
ALLAN SIMONSEN
Age: 32
Lives: Odense, Denmark
Debut: 2003 (with Nathan Pretty)
Starts: 6
Best Finish: 5th (2007 with Richard Lyons)
* All statistics relate to the Bathurst 1000