Belgian GP F1 Race Guide Available Now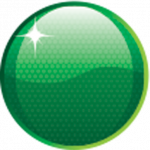 Speedcafe.com.au's Formula One race Guide is available now, previewing this weekend's Belgian Grand Prix at the legendary Spa Francorchamps road circuit.
After more than a mid-season summer break, the F1 circus forms again to wrap up the title – and with just seven races to run, it's now time to see who is the world's best.
While the focus will be on the leading contenders, there will be some focus on Williams driver Rubens Barrichello. The popular Brazilian racks up his 300th Grand Prix start this weekend – the first man in the sport to reach the milestone mark.
But is Barrichello thinking of retirement? Not a chance! Check out the Race Guide for his thoughts leading into the Spa race.
The Speedcafe F1 Race Guide also has the latest statistics, facts and funny quips from the world of Formula One.
CLICK HERE to view the exclusive Race Guide.