Matt Wall seeks support for Vegas kart race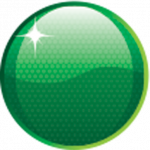 Matt Wall is a guaranteed starter at this year's SuperNats, one of the world's biggest karting events to be held on a street course Las Vegas this November, but he doesn't want to simply make up the numbers.
The Victorian won this year's Pro Gearbox (KZ2) class in the CIK Stars of Karting Series, and as part of his prize from the Australian Karting Association, he won a funded trip to the SuperNats.
Last year, seven-time world champ Michael Schumacher, Sebastien Buemi, Nelson Piquet Jr and Dan Wheldon among others were starters in SuperPro category that Wall will be contesting.
While Wall is appreciative of the prize and looking forward to taking on some of the best karters and race drivers in the world, he wants to ensure that he is entering the race with the best possible chance of victory.
As a result Wall is currently seeking extra sponsorship dollars to firm up a drive with top line team.
The multiple Australian champion told Speedcafe.com.au that he needs to secure more personal backing to ensure he can be a front-runner.
"My prize is a significant budget and I'm trying to run with the BRM Italy team, and to do that, I need a bit of extra cash to ensure I have all my expenses covered," he said.
"The prize is sensational. It is a lot of money and covers the majority of what I need to get over there and race, but I need a personal sponsor to ensure I get the best equipment and have the best chance possible to come home with a top result."
Wall says that the SuperNats is a "once-in-a-lifetime" opportunity.
"Last year, Schumacher was there, other Formula One drivers and factory karters from around the world. It will be one hell of an experience. It's a once-in-a-lifetime opportunity, and it's a pretty level-playing field because of the temporary street course," he said.
"It has turned into America's biggest karting event. It has worldwide recognition and all of the factory teams from Europe head over there to race.
"Everyone that I've spoken to have said that it is a great race, the presence of all the factory teams is huge and the media attention, thanks to the participation of some of the big stars, makes it a race that I want to make sure that I am very competitive in."
Wall isn't the only Australian competing overseas thanks to winning the CIK Stars of Karting Series, Pierce Lehane will compete in a KF3 Championship at either Macau or Monaco later this year while Pro Light (KF1) champion Cian Fothergill will travel to Japan next year.