Mark Beretta: Writing and riding combined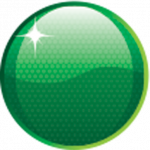 Network Seven sports anchor and V8 Supercars commentator Mark Beretta has just released his first published book.
The self-confessed bike-nut has penned The Riders, Australia's Motorbike Champs.
Speedcafe.com.au's Grant Rowley caught up with Beretta to talk about the book, the current state of play in motorcycling and his desire to compete in circuit racing …
SPEEDCAFE: You've just released your first book – The Riders, Australia's Motorbike Champs. What was the inspiration behind it?
MARK BERETTA: It's been a real labour of love. I've always ridden bikes, I always had bikes as kids.
I had the idea, and I took it to Harper Collins (book publishers) a long time ago. They were very interested in it, and they'd been working on a similar idea.
The more we looked into it, the more it became a no brainer. We had so many great Australian stories of guys on bikes – you could line our bike riders up against any other sport, even swimming, and we've had more success on motorbikes than we've had in any other sport. It has never really been documented and we really wanted to celebrate that and tell people about the rich history that we have. There's a history dating back to the early 1900s, and it was a really enjoyable experience.
SPEEDCAFE: Tell us a little about the book and how it is presented …
MB: What we did was break it up into the early years, looking at guys like Erik McPherson and Lionel Van Praag who were our early world champs. Then I picked up in the modern era with Wayne Gardner. I did a chapter on him, a chapter on Mick Doohan, Barry Sheene, Casey Stoner, Chad Reed, Chris Vermeulen, Jason Crump, and I thought it was appropriate to write a chapter on Phillip Island. It's history as a race track is pretty special too. It's a pretty diverse book, looking at all disciplines of the sport.
SPEEDCAFE: This might be a hard question for you to answer, but can you pick out your own bike racing hero?
MB: For me, it has got to be Doohan. The interesting thing for me as I was writing it was the impact that Doohan has had on so many other riders. Chad Reed can trace a lot of his riding and inspiration from Mick, and likewise Casey Stoner.
I also had some great chats with Mark Webber, and he's a huge Doohan fan, and when we spoke about him, Mick really helped guide Mark through the early part of his career. Mick's influence on the sport, not only what he achieved himself, but what he did on the quiet to give back is phenomenal.
SPEEDCAFE: Stoner is probably considered Australia's highest-profile circuit rider at the moment. He's going through some change next year, switching from Ducati to Honda. What's your thoughts on his switch?
MB: It's definitely an interesting time for Casey. He's there, but he needs to be injury-free and firing. I know his team is working on getting that Ducati better, and his family around him are very supportive, and he's trying hard to get it right. We can only hope that he can get back to his best.
I don't think there's any doubt amongst anyone in MotoGP if he is going to win another world championship – it's just a matter of how many. Is it two or three? Hopefully he can score a couple more.
SPEEDCAFE: So this is your first book. Being the sports reporter on breakfast television gives you a great forum to plug it. You must be expecting record sales, reprints etc?
MB: (laughs) Well, it has passed the toughest critic – my old man. He's similar to me. He's had bikes all his life. He is a prolific reader and I was nervous about him looking at the first one.
He rang me and said "I've finished your book." I thought "Oh god, here we go!" But he loved it. He said he really enjoyed it. If your dad can't tell you honestly, then not many people can, so that has given me some confidence.
SPEEDCAFE: Have you ever competed in any circuit racing before?
MB: No, I've never raced. Besides the odd celebrity thing, but never on a bike.
I've always just ridden for fun. My first bike was mini bike with a lawn mower engine, pull start. It was also the first bike that Mick Doohan started on. As it turns out, one of us went on to greatness, the other one is pretty ordinary!
I've had a range of bikes over the years. I've got a road bike at the moment that I enjoy, and I think that once you've been on bikes, it gets in your blood. I challenge anyone to watch MotoGP and not be in awe of what those guys do.
SPEEDCAFE: There was a point last year where the guys from MINI Challenge tried to rope you in to compete. Is that something that interests you?
MB: For sure. I'm still very keen to do that. I definitely want to, but it is hard to work into the schedule during the day. Generally, we've got a bit going on.
I saw Steve Bradbury do a pretty good job at Queensland Raceway, so that's my inspiration to get out there and give it a go.
I'd love to race. It's ingrained in me. You can't help but want to challenge yourself against other people. I think that I'm a reasonable driver, and I'd like to put that to test.
I've done a couple of the Mercedes AMG days – one at Phillip Island and one at the Albert Park Grand Prix track. I scared the daylights out of myself a couple of times. I'm in great awe of Jamie Whincup, James Courtney and the other V8 drivers with what they can do in the car.