Mark Beretta looks to circuit racing debut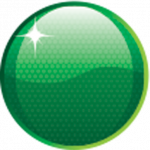 Television personality Mark Beretta is looking at competing in some form of circuit racing in the future.
The Seven Network's Sunrise sports anchor and V8 Supercars pitlane commentator was approached last year to compete in the MINI Challenge class, and was almost a starter at the Barbagallo Raceway round, but was forced to pull out at the last minute.
Beretta told Speedcafe.com.au that, given the right opportunity, is available to make his circuit racing debut.
"I'm still very keen to do that. I definitely want to," he said.
"It is hard to work into the schedule during the day. Generally, we've got a bit going on (with his commentary commitments).
"I saw Steve Bradbury do a pretty good job at Queensland Raceway in MINI Challenge, so that's my inspiration to get out there and give it a go.
"I'd love to race. It's ingrained in me. You can't help but want to challenge yourself against other people. I think that I'm a reasonable driver, and I'd like to put that to test."
Beretta recently released his first book – The Riders, Australia's Motorbike Champs. For more with Beretta on his book and his desire to compete in motorsport CLICK HERE