Craig Lowndes: European Tour Diary #1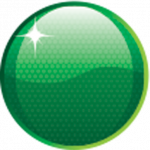 V8 Supercars star Craig Lowndes is currently in Europe, venturing to various destinations while the V8 Series is having its mid-season break.
And as a Speedcafe.com.au exclusive, Lowndes is writing a touring diary, keeping you up to date on his adventures and thoughts during his trip …
G'day Speedcafe readers! Welcome to Paris and what a great couple of days it has been so far.
I've been lucky enough to venture over to Europe, thanks to Norton and Toshiba, for a week while the V8 Supercars Championship is having its mid-season break. It's great being involved with sponsors that give you the opportunity to do something different and this trip is definitely up there with some of the best things I've done outside of the car.
I met up with the gang from Norton and Toshiba in Singapore and continued the journey through to Paris, arriving early on Monday morning. While we weren't able to check into the hotel, Norton had arranged for us to freshen up before the morning's introduction to Paris.
Apparently Segway transport is big in France, or so I'm told, so the morning was spent getting acquainted with the city streets aboard my trusty steed.
In the afternoon we were left to explore the city at our leisure, so I ventured off to visit some of Paris' more famous attractions. It really is a beautiful city. Yes, we're pretty lucky to live in Australia, but it doesn't quite compare to the history of Europe.
With my body clock now completely out of wack I joined back up with the group for dinner in a beautiful restaurant before retiring to bed early for some sleep, or so I thought. The jetlag had definitely set in and I was wide awake well before I should have been. Lucky I've got a few more weeks off until Phillip Island!
Our second day in Paris was another great day. We did some electronic store visits in the morning before a bus tour around the city to get a closer look at what Paris has to offer.
I must say the biggest thing that struck me was the lack of high-rise buildings. Paris really has no skyscrapers to talk of and even though the city is huge, it was a bit strange compared to what we are used to in Australia.
In the evening we were off to see the Moulin Rouge, which is an amazing place and it was great to see something that so many people always talk about. It really was a great night of entertainment and a few red wines, but it was over all too quickly.
Tomorrow will be our last full day in France and we're off to visit the famous Champagne region. I'm excited to get out of the city to see the French countryside and of course to have a few samples with the group.
From the Champagne region we're off to Belgium for the Grand Prix at Spa-Francorchamps, so I'll be sure to check in then.
Until then, enjoy the photos and keep smiling!