Car #21 – Castrol EDGE Endurance Countdown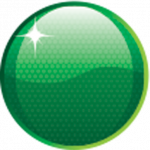 Today, the Castrol EDGE Endurance Countdown looks at the #21 Fair Dinkum Sheds Racing Holden Commodore VE entry of Karl Reindler and David Wall.
Karl Reindler has done little to impress in his first full-time V8 season, but on the other hand, he's done nothing to question his worth in the series.
The West Australian has taken a typical 'Reindler' approach to the season; learning all the time, getting better with every outing.
For the V8 endurance races, he teams up with David Wall – the reigning Australian GT Champion. This pair enter the race with zero expectation. What can they produce?
See below for today's Castrol EDGE Endurance Countdown – exclusive to Speedcafe.com.au – your daily racing fix!
Car #21 Fair Dinkum Sheds Racing Holden Commodore VE
KARL REINDLER
Age: 25
Lives: Perth, Western Australia
Debut: 2008 (with Michael Patrizi)
Starts: 2
Best Finish: 11th (2009)
DAVID WALL
Age: 27
Lives: Sydney, New South Wales
Debut: 2009 (with Leanne Tander)
Starts: 1
Best Finish: 18th (2009 with Leanne Tander)
* All statistics relate to the Bathurst 1000