Moffat: Saving Sandown is significant for sport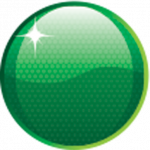 Ford legend Allan Moffat says that the most significant aspect of Sandown Raceway's new 10-year deal with V8 Supercars is that the track remains in use at the highest level of Australian motor sport.
Moffat, a winner of six Sandown endurance races in Australian touring car racing, was one of the key guests at today's announcement regarding the new long-term deal between the Melbourne Racing Club and V8 Supercars Australia.
It was confirmed today that a new 10-year deal was put in place between the organisations, keeping V8 Supercars racing at the track until at least 2020. It was also announced that the pit facility would be improved to accommodate teams and fans more appropriately, plus the upgrade of safety features around the track, bring it in line with the latest FIA safety standards.
Moffat was pleased with today's announcements, but was thrilled to see that the Sandown track – one of his favourites on the Australian racing calendar – was safe for the foreseeable future.
"To save an iconic circuit from the bulldozers is good news, full stop," he said, referring to the demise of Oran Park, Amaroo Park and other classic Australian tracks.
"The tracks are dying faster than the people involved in the sport.
"There has been a lot of iconic tracks in various cities go away of late. Sandown has been used since 1962, it kicked off with a bang. We've had international touring car racing here, sports car racing and now V8 Supercars.
"This is a superb facility. There's room for 10,000 people in the grandstand – be they Ford fans or Holden fans, they've got a comfortable grandstand to see the whole circuit. It's a terrific place with a lot of terrific memories for me."
Moffat said that it is a huge coup to not only keep Sandown Raceway, but see it secure modern 'fan friendly' facilities.
"We're not just talking about a 10 year agreement. The whole track is going to be refurbished and brought up to international standards," he said.
"The pit work will be terrific. The fans will be able to get into and see the cars closely, like at other tracks. They've never been able to do that before. It was really just a little footpath behind the garage. It was very unfriendly towards the fans. That's one of the biggest things, as well as an agreement to continue racing here on an annual basis."
Allan's son, James Moffat, will compete this year in the V8 Supercars endurance races at Phillip Island and Bathurst – pairing up with Steven Richards in the Dunlop Super Dealers Falcon FG.
Moffat Sr told Speedcafe.com.au that he does not need to give his racing son any special advice ahead of his V8 Main Series debut.
"He's going to go extremely well, and the very best is all he can do," he said.
"I'll be proud of him no matter what he does. I don't need to give him any advice. He already knows what to do. I think he'll do a great job."
See below for Speedcafe.com.au's exclusive preview of the #6 Dunlop Super Dealers Ford Performance Racing Falcon ahead of the V8 enduros …