Major long-term deal for V8s at Sandown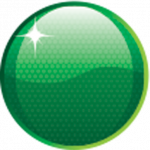 V8 Supercars will continue to race at a revamped Sandown Raceway for the next 10 years following an announcement today.
In what is now one of the longest agreements with an individual circuit, the new deal at the inner-Melbourne circuit will see the paddock and pit lane undergo a significant refurbishment, as well as becoming a 'heritage' event of the V8 Supercars Championship Series.
This year's race meeting – the Norton 360 Sandown Challenge in November 19-21 – will celebrate 50 years of the Australian Touring Car Championship.
The weekend will feature historic cars, the legends of Sandown, memorabilia displays and interactive reflections on the history of the ATCC.
V8 Supercars will also unveil the 50 all-time best touring car drivers in the lead-up to the event with the all-time top 10 announced at the Norton 360 Sandown Challenge. The panel to select the top 50 includes Aaron Noonan, Gordon Lomas, Bruce Newton, Mark Larkham, James Phelpes, Paul Gover, Ray Berghouse and Tim Schenken.
Norton 360 has also extended its term to the next two years (inc 2010) as naming rights sponsor of the Sandown meeting.
Sandown Raceway is owned by the Melbourne Racing Club and is Australia's oldest permanent motor racing circuit.
Greats Allan Moffat and Dick Johnson marked the announcements in Melbourne today with their sons James and Steve, both of whom will compete at this year's Norton 360 Sandown Challenge on the track their fathers were synonymous with during their great careers.
The 10-year agreement with the Melbourne Racing Club brings with it a significant commitment to rectify access issues to the inner-sanctum of the sport by the remodelling of the pit and paddock areas that have previously been off limits to the public.
Sections of the pit garages are also undergoing a transformation to allow for working areas that are larger and more accommodating for V8 Supercar teams, and the year-round users.
"It's a great day for motorsport in Victoria to have this fantastic commitment to the circuit which has been very much a part of the DNA of Australian touring cars," V8 Supercars Australia CEO Martin Whitaker said.
"We are very proud that we have been able to work so well with the Melbourne Racing Club to reach this historic agreement for V8 Supercars and all those who use this iconic circuit."
Whitaker said that celebrating 50 years of the ATCC at Sandown was a perfect fit.
"Some of the greatest moments in Australian motor sport history have taken place at Sandown and this great circuit has hosted the greats of the sport from Stirling Moss to Jamie Whincup in the modern day," he said.
"We are working on a number of concepts for the Norton 360 Sandown Challenge to incorporate all that is so great about Australian touring cars, the V8 Supercar Championship Series and its rich history."
Since the closure of Oran Park in 2008, Sandown has become the oldest permanent circuit in the country and one of the very few permanent circuits in the world within an inner city area. It was opened in 1962, has hosted six Grand Prix races and 40 ATCC events each year since 1965.
Melbourne Racing Club Manager Wade Calderwood said motorsport was embedded in the history of the venue, which also hosts more horse racing events than any other metropolitan track in Australia.
"Since taking over the management of motorsport in 2007, we have worked closely with V8 Supercars Australia to bring together a commercially viable outcome which sees benefits to all motorsport participants, for the fans, teams, drivers and officials," he said.
Calderwood said it was important to recognize that motoring at Sandown has a rich history since the first ever car race was held on the land in 1904, and with the improvements to track safety and facilities over the next three years, Sandown Raceway will remain Melbourne's favourite motoring venue for years to come.
"The level of economic benefit brought in to the Dandenong area, which is also the base for several V8 Supercar teams, should not be under-estimated with the signing of this long term announcement," Calderwood added. .
Norton 360 has embraced the heritage concept in its second year of naming rights sponsorship following hugely successful 2009 event.
"In partnership with V8 Supercars, we put a lot of effort into re-invigorating the Sandown event last year," said Norton's spokesperson Pacific, Matthew Drake.
"It was very successful event, which enabled us to do something positive for our Melbourne customers and V8 Supercar fans.
"We are pleased to continue our sponsorship for another two years as we partner with V8 Supercars in taking this historic race meeting to the next level."
Johnson won six ATCC races at Sandown in his career, second only to Craig Lowndes at the track.
"It's just such a great race track, I absolutely love it," said Johnson.
"The circuit itself is one of the best in the country, bar none. I really hope it stays around for another 40 years at least.
"We won two of the original Sandown 500s there with John Bowe and some of the touring car races we had there were absolutely enormous back then. It was huge.
"(Peter) Brock and I had run of the mill there for a while but geez we had some great stoushes with Moffat and those blokes – just terrific racing."
Allan Moffat won an ATCC race at Sandown four times during his incredible career as a four-time Champion, second only to Johnson, Mark Skaife and Ian Geoghegan (five) on the all-time Champions list. Moffat's first ATCC win at Sandown was in 1972.
He then won the next two years and again in 1977. Not surprisingly, he is a big fan of the Sandown circuit.
"Sandown was always a challenge because of the high-speed nature of the track – it kept us on our toes," said Moffat.
"Racing at Sandown was always a big occasion, and I have great memories of racing past that packed grandstand filled with cheering fans."
Check the YouTube clip below for a classic event at Sandown – the 1978 Hang Ten 400.