Hamilton fined $500 for AGP hooning stunt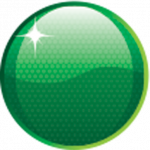 Former Formula One world champion Lewis Hamilton has avoided conviction after his Albert Park hooning incident in March.
The McLaren Mercedes driver did not appear at the Melbourne Magistrates' Court and received a $500 fine.
Hamilton, currently in Europe preparing for this weekend's Belgium Grand Prix at Spa Francorchamps, was represented by lawyer Sandip Mukerjea who pleaded guilty to the charge of improper use of a motor vehicle on Hamilton's behalf.
News.com.au reports today that Mukerjea said Hamilton had publicly apologised over the incident and suffered "embarrassment, humiliation and distress" after he was slammed in the media.
Magistrate Clive Alsop handed Hamilton the fine because of his 'role model' status for young people.
"This is about somebody in a responsible position behaving like a hoon," Mr Alsop said in court.
A conviction record was not placed against Hamilton's name as it was the first offence of its kind.