Car #47 – Castrol EDGE Endurance Countdown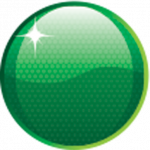 Today, the Castrol EDGE Endurance Countdown looks at the #47 Wilson Security Racing Ford Falcon FG entry of Tim Slade and Jack Perkins.
Slade has been one of a handful of star performers in this year's V8 Supercars Championship Series.
After a difficult start to his V8 career with Paul Morris Motorsport last year, Slade strung together some good performances in the latter half of 2009 and has built on that this year, driving the third Stone Brothers Racing-prepared Falcon FG.
Currently 15th in the V8 title, a good result in the endurance races could propel him towards the top 10 – a position that he is aiming for.
Partnering Slade is his long-time friend Jack Perkins – son of V8 legend and Castrol EDGE Endurance Countdown panelist Larry Perkins.
Jack has been out of a full-time V8 seat this year, but a couple of outings in the Fujitsu V8 Series have rewarded him with wins and podiums.
But how does Larry think his boy will perform?
See below for today's Castrol EDGE Endurance Countdown – exclusive to Speedcafe.com.au.
Car #47 Wilson Security Racing Ford Falcon FG
TIM SLADE
Age: 25
Lives: Gold Coast, Queensland
Debut: 2009 (with Paul Morris)
Starts: 1
Best Finish: 7th (2009 with Paul Morris)
JACK PERKINS
Age: 24
Lives: Gold Coast, Queensland
Debut: 2006 (with Shane Price)
Starts: 4
Best Finish: 8th (2008 with Nathan Pretty)
All statistics relate to the Bathurst 1000