Will Power receives Mario Andretti Trophy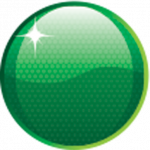 Motorsport legend Mario Andretti has presented Toowoomba's Will Power with the inaugural Mario Andretti Championship Trophy and a US$50,000 cheque to the Team Penske driver in Victory Circle following the Indy Grand Prix of Sonoma.
Click here for race report.
Andretti, the winner of the 1978 F1 World Championship, as well as 23 road course victories in his IndyCar racing career gave Power some advice.
"You have to enjoy it while you can; it never lasts long," said Andretti.
"Right now, he's on a roll and God bless him. It's wonderful to see."
Power, who outdistanced Target Chip Ganassi Racing's Dario Franchitti for the award, also maintains the overall championship points lead heading into the final four races of the season.
"Even though he has the points lead, you don't rest and that's the beauty of IndyCar," said 70-year-old Andretti.
"To win the overall championship, you have to be proficient on all sides of what it has to offer. That's what I really enjoy about the series since it started having the mix (in 2005) of ovals and road courses.
"As a driver, that always was the ultimate challenge."
Outside of the championship itself, the other trophy on offer is the A.J. Foyt Oval Championship Trophy which is calculated on most points up until and including Twin Ring Motegi in Japan, the penultimate round in the IndyCar Series. Power is currently in eighth position with Target Chip Ganassi's Scott Dixon leading his teammate Franchitti.
Power wrapped the road/street title at Mid-Ohio Sports Car Course – buoyed by victories at Brazil, St. Petersburg, Watkins Glen and Toronto. He added a victory in the Indy Grand Prix of Sonoma, and also finished on the podium at Long Beach, Edmonton and Mid-Ohio. His points total was supplemented by seven PEAK Performance Pole Awards on road/streets.
"To get the award named in honour of someone I looked up to as a kid is fantastic," Power said.
"The key was winning, actually. In any championship, winning makes a huge difference, but so does consistency. I've had a very strong team around me all year and two very good teammates that have helped me a lot. I've had a good run."
Also there to celebrate was good friend and former Formula Ford rival, Will Davison, of the Toll Holden Racing Team. 
IndyCar, Sonoma results
| | | | | |
| --- | --- | --- | --- | --- |
| Pos. | Start | Driver | Laps | Status |
| 1. | 1 | Will Power | 75 | Running |
| 2. | 6 | Scott Dixon | 75 | Running |
| 3. | 3 | Dario Franchitti | 75 | Running |
| 4. | 5 | Ryan Briscoe | 75 | Running |
| 5. | 2 | Helio Castroneves | 75 | Running |
| 6. | 7 | Justin Wilson | 75 | Running |
| 7. | 9 | Tony Kanaan | 75 | Running |
| 8. | 8 | Ryan Hunter-Reay | 75 | Running |
| 9. | 16 | Graham Rahal | 75 | Running |
| 10. | 22 | Alex Lloyd | 75 | Running |
| 11. | 20 | Mario Moraes | 75 | Running |
| 12. | 18 | Marco Andretti | 75 | Running |
| 13. | 11 | Simona de Silvestro | 75 | Running |
| 14. | 4 | Alex Tagliani | 75 | Running |
| 15. | 21 | Vitor Meira | 75 | Running |
| 16. | 23 | Danica Patrick | 75 | Running |
| 17. | 14 | Hideki Mutoh | 74 | Running |
| 18. | 17 | Takuma Sato | 74 | Running |
| 19. | 15 | E.J. Viso | 74 | Running |
| 20. | 25 | Francesco Dracone | 71 | Contact |
| 21. | 10 | Raphael Matos | 67 | Contact |
| 22. | 24 | Milka Duno | 67 | Running |
| 23. | 13 | Bertrand Baguette | 65 | Contact |
| 24 | 19 | JR Hildebrand | 38 | Contact |
| 25. | 12 | Dan Wheldon | 0 | Contact |
IndyCar – Top-10 Championship after 13 of 17 races
| | | |
| --- | --- | --- |
| Pos. | Driver | Points |
| 1. | Will Power | 514 |
| 2. | Dario Franchitti | 455 |
| 3. | Scott Dixon | 419 |
| 4. | Ryan Briscoe | 384 |
| 5. | Helio Castroneves | 370 |
| 6. | Ryan Hunter-Reay | 360 |
| 7. | Tony Kanaan | 330 |
| 8. | Justin Wilson | 290 |
| 9 | Marco Andretti | 284 |
| 10. | Dan Wheldon | 269 |
IndyCar – Top-10 Mario Andretti Trophy – Final Positions
| | | |
| --- | --- | --- |
| Pos. | Driver | Points |
| 1. | Will Power | 412 |
| 2. | Dario Franchitti | 307 |
| 3. | Scott Dixon | 268 |
| 4. | Ryan Hunter-Reay | 264 |
| 5. | Helio Castroneves | 249 |
| 6. | Ryan Briscoe | 247 |
| 7. | Justin Wilson | 224 |
| 8. | Tony Kanaan | 195 |
| 9. | Raphael Matos | 183 |
| 10. | Marco Andretti | 178 |
IndyCar – Top-10 AJ Foyt Trophy – Three races remaining
| | | |
| --- | --- | --- |
| Pos. | Driver | Points |
| 1. | Scott Dixon | 151 |
| 2. | Dario Franchitti | 148 |
| 3. | Ryan Briscoe | 137 |
| 4. | Tony Kanaan | 135 |
| 5. | Helio Castroneves | 121 |
| 6. | Danica Patrick | 111 |
| 7. | Marco Andretti | 106 |
| 8. | Will Power | 102 |
| 9. | Dan Wheldon | 100 |
| 10. | Ryan Hunter-Reay | 96 |