Will Power posts 'High Five' in Sonoma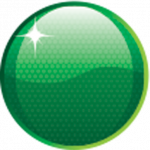 Will Power has completely dominated the Indycar Grand Prix of Sonoma to take his fifth win of the year and further extend his margin at the head of the championship standings.
Driving the Verizon sponsored car from Penske Racing, Power beat home the Chip Ganassi duo of Scott Dixon and Dario Franchitti. Power's Penske teammates Ryan Briscoe and Helio Castroneves finished fourth and fifth.
The result is in contrast to Power's last visit to Infineon Raceway in 2009 where he suffered serious back injuries in a practice crash.
Power was in front for all but two laps during the pit stop sequences and controlled the race from the lead.
The Toowoomba driver was awarded two trophies post race – one was for his race win and the other was Mario Andretti Cup for the highest points scorer on the road and street course events in 2010.
Now Power has his eye on the big prize – the Indycar Series title; the Australian is 59 points in front of Franchitti. The remaining four races are all on oval tracks including next week at Chicagoland.
"It's unreal. What a perfect weekend," said Power.
"A year ago I was lying in hospital watching this same race. So thanks to Roger Penske, Tim Cindric and the Verizon guys – I am so happy.
"I'm going for it on the ovals.  I want to win this championship, I won't be sitting back.
"I won't be stupid as I have to think about the championship, but I want to win a race on an oval before the end of the year."
Report on Will Power receiving Mario Andretti Trophy and race results plus standings click here.