Tough weekend for Molly Taylor at Ulster Rally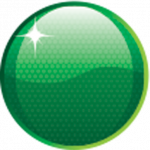 Molly Taylor has encountered a tough weekend at the Ulster Rally, round 4 of the British Rally Championship.
After a successful 'warm up' rally two weeks ago, Molly and four-time Australian Championship winning co-driver Coral Taylor were raring to go in the Citroen Racing Trophy class having prepared a good set of pacenotes and enjoying a great rhythm in the car.
The weekend didn't go to plan, however. A slight off of the first stage of the rally saw the daughter and mother's Citroen C2 R2 hit a hedge, resulting in the car becoming bogged.
It took some time to remove the car but the duo were soon back on their way.
Their luck didn't improve, after narrowly missing a spectator who crossed the road in front of them, a driveshaft failure on the next stage forcing their retirement from Leg 1.
Under Super Rally rules, Molly and Coral rejoined the event for Leg 2 and were hoping for a better day.
On the eighth stage they caught a car which was slowly limping through the stage with mechanical problems, and crashed into the back of it.
"Sadly the speed differential was too great and the road was narrow and only wide enough for one car," said Coral Taylor
"Everyone was OK but the damage to the car meant we were unable to continue."
Despite the failure to finish, the 21-year-old is determined to hit back.
"We were bitterly disappointed," said Molly Taylor.
"We had had a great lead up to the event with a successful test, and we were really happy with our recce and very much looking forward to the rally."
"I would really love to go back to the Ulster rally again."
Taylor's final outing in this year's British Rally Championship will be the International Rally Yorkshire on 24 – 25 September.