Staring opens up Superbike lead with QR wins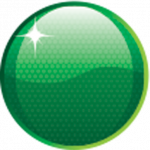 Bryan Staring has dominated the fifth round of the Viking Group Australian Superbike Championship at Queensland Raceway, opening up his title lead.
The 23-year-old Cougar Bourbon Honda Racing rider proved unstoppable from pole position in the two 16-lap races.
He came under fire in Race 1 as Jamie Stauffer, starting from eighth on the grid, zeroed in on board his Ducati Motologic 1198R.
Stauffer, a two-time Superbike titleholder, looked menacing but ran out of laps to attack, finishing 1.525s adrift of Staring.
Valvoline Superbike Team rider Glenn Allerton, who led the race early on, finished a lonesome third.
Allerton and Honda front-runner Wayne Maxwell took turns at leading Race 2, but once Staring stole the lead on lap 6 he looked unstoppable.
Maxwell, on board the Demolition Plus Gas Honda, scored solid championship points with a second place finish. Stauffer ranged up on the pair but soon lost grip and could only consolidate with third.
Staring said that taking a clean-sweep of wins was a huge coup for his title hopes.
"It's great to take away two more race victories, in terms of the championship Queensland Raceway has been vital for us," said Staring.
"The bike was strong all weekend long, and was quick over race distance without sacrificing grip.
"The bike was only a few weeks old so full credit goes to my team for getting it up to speed so quickly, it was a group effort this weekend.
"This sets us up for a strong run home at Phillip Island and Symmon's Plains, but I know Wayne will be strong and guys like Josh and Glenn will be eager to win races too."
The next round of the Viking Group Australian Superbike Championship will be held at Phillip Island, September 10-12, alongside the V8 Supercars' L&H 500.
Viking Group Australian Superbike Championship Points
| | | |
| --- | --- | --- |
| 1. | Bryan STARING (QLD) | 166 |
| 2. | Wayne MAXWELL (NSW) | 147.5 |
| 3. | Glenn ALLERTON (NSW) | 115 |
| 4. | Shawn GILES (VIC) | 111.5 |
| 5. | Scott CHARLTON (VIC) | 110 |
| 6. | Joshua WATERS (VIC) | 105.5 |
| 7. | Jamie STAUFFER (NSW) | 98 |
| 8. | Shannon JOHNSON (VIC) | 90 |
| 9. | Robert BUGDEN (QLD) | 87 |
| 10. | John ALLEN (QLD) | 68.5 |