Sebastien Loeb wins in Germany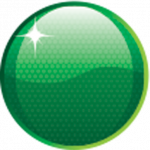 Sebastien Loeb took a giant step towards claiming his seventh consecutive World Rally Championship title by winning Rallye Deutschland.
His victory, by 51.3 seconds over Citroen team-mate Dani Sordo, takes his tally of wins on the Trier-based event to eight, a record at WRC level.
Loeb, who has now won 59 world championship rallies and stretches his title lead to 58 points over Citroen Junior Team driver Sebastien Ogier in the process, was never headed throughout the 19-stage all-asphalt event, which covered a competitive distance of 407 kilometres, making it the longest round of the WRC so far this season.
"It's a very good victory for me, quite incredible and I'm really pleased to win," said Loeb.
"I have a good feeling here in Germany and I don't like to be beaten on this rally even though I wasn't sure before the start that I could win because Dani was strong and because this is not an easy rally. We have a bigger lead in the championship now and this is also good."
Loeb underlined his dominance of the event with the fastest time on two of Sunday's five special stages, which brought his total number of stage wins on the rally to nine.
Sordo, whose second place was his third podium finish of 2010, was competing alongside new co-driver Diego Vallejo for the first time. The result elevates him ahead of Mikko Hirvonen into fifth in the title chase after the works Ford driver retired when his Focus suffered a broken gearbox on Sunday's second stage.
"I am really happy how it has gone with Diego for our first time together," said Sordo.
"Today was about not making any mistakes and keeping my position, which is very important for Citroen and the manufacturers' championship."
Sebastien Ogier made it a Citroen podium lockout after fending off Jari-Matti Latvala's advances, despite a stall on Sunday's opening stage.
"It's my best result ever in Germany so I am really happy even though I did not have the speed to catch Ogier," said Latvala.
"Apart from one mistake everything has gone well."
Petter Solberg, who set the pace through the 22.58-kilometre Dhrontal stage on Sunday morning, finished fifth in his privately-run C4, despite a slipping clutch on the penultimate stage of the rally.
Ex-Formula One world champion Kimi Raikkonen started the final stage 5.6s behind Briton Matthew Wilson. Despite going faster than the Stobart M-Sport pilot to claim his first stage victory in the WRC, Raikkonen settled for seventh, 3.8s behind sixth-placed Wilson.
"I made too many mistakes and lost too much time this morning," said Raikkonen.
"Even though I don't have the experience I expect more from myself so it is a shame that we lost sixth."
Khalid Al Qassimi completed his recovery from 61st position after sliding into a ditch on Friday's opening test by finishing eighth overall in his Focus.
Ken Block should have bagged the first points of his WRC career but a broken alternator belt on the road section heading to Sunday's first stage resulted in his premature exit from the event.
The championship heads to Japan next month for round 10 of the series, and the final event of the season outside Europe.  Rally Japan will be held on gravel roads near Sapporo on 9 – 12 September.
Final Positions – Rallye Deutschland
| | | | |
| --- | --- | --- | --- |
| No | Driver | Car | Time |
| 1 | Sebastien Loeb | Ford Focus RS WRC | 3:59:38.3 |
| 2 | Dani Sordo | Citroen C4 WRC | +0:51.3 |
| 3 | Sebastien Ogier | Citroen C4 WRC | +2:13.3 |
| 4 | Jari-Matti Latvala | Citroen C4 WRC | +2:33.9 |
| 5 | Petter Solberg | Citroen C4 WRC | +6:47.7 |
| 6 | Matthew Wilson | Ford Focus RS WRC | +8:46.7 |
| 7 | Kimi Raikkonen | Citroen C4 WRC | +8:50.5 |
| 8 | Khalid Al Qassimi | Ford Focus RS WRC | +17:36.5 |
| 9 | Mark van Eldik | Subaru Impreza WRC 08 | +17:53.0 |
| 10 | Patrick Sandell | Skoda Fabia S2000 | +12:38.9 |
WRC Drivers standings after 9 of 13 rounds
| | | |
| --- | --- | --- |
| 1. | Sebastien Loeb | 191 |
| 2. | Sebastien Ogier | 133 |
| 3. | Jari-Matti Latvala | 117 |
| 4. | Petter Solberg | 100 |
| 5. | Dani Sordo | 95 |
| 6. | Mikko Hirvonen | 86 |
WRC  Manufacturers standings after 9 of 13 rounds
| | | |
| --- | --- | --- |
| 1. | Citroen Total | 308 |
| 2. | BP Ford Abu Dhabi | 222 |
| 3. | Citroen Junior | 168 |
| 4. | Stobart M-Sport Ford | 118 |
| 5. | Munchi's Ford | 40 |