Greg Murphy could miss Phillip Island 500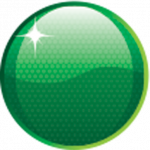 Greg Murphy could miss the L&H 500 at Phillip Island after undergoing back surgery yesterday.
The Paul Morris Motorsport driver had key hole surgery to his back and may be unable to compete in the #51 Castrol EDGE Racing car at Phillip Island, and possibly Bathurst as well.
Murphy collapsed at home Friday morning with a bulging disc in his lower back and was rushed to hospital by ambulance.
After consultation with an orthopaedic specialist, the four-time Bathurst winner was transferred to Linacre Private Hospital where he underwent surgery yesterday.
Murphy was discharged today, and is already up and walking, but his recovery places him in doubt for Phillip Island.
"I would like to think it's a 50/50 chance – that would be very good odds – but it's just too early to tell whether I'm going to make [the island] or not," Murphy said.
"I had a bulged disc in my lower back, the L5, which pushed the nerve off to the side and created a problem with my left leg.
"That caused a major strength loss [in my left leg] and I need that back as I left foot brake, a key component of my driving," he said.
Murphy said the timing of his injury was fortunate.
"In one aspect, with three weeks until our next race the timing's good, but it's been a pretty agonizing few days. Now the question is 'how long is the recovery process?'" he said.
Castrol Racing team owner Paul Morris said a search for a replacement driver to potentially take his place alongside rookie Tim Blanchard in Murphy's famous #51 Castrol EDGE Commodore is well underway.
"We are already looking at our options and I'm sure the phone will start ringing off the hook with offers pretty soon," Morris said.
"We will find the best driver available and put them on standby, but we will also give Murph every opportunity to recover.
"His health is what's most important, so we won't want him to come back too early and put that at risk.
"We can enter a third driver, which we will, so we won't make a decision on whether Murph drives or not until the very last minute."
While his participation in the L&H 500 is in doubt, the fastest man ever around Mount Panorama was adamant he would be back to try for a fifth Bathurst title in October.
"I want to make sure I'm right, I don't want to go to Phillip Island half okay with just a few weeks until the biggest race of the year," Murphy said.
"The way I am up and about already is encouraging, so Bathurst seems a very safe bet. I don't think there's any chance that I will miss having a crack at another win on the mountain."
Murphy, currently 25th in the V8 Supercars Championship Series (and celebrating his 38th birthday today), is scheduled to team up with V8 rookie Tim Blanchard at Phillip Island, Allan Simonsen at the Supercheap Auto Bathurst 1000 and Yvan Muller at the Armor All Gold Coast 600.
This is the first operation that Murphy has had on his back, but not the first time that his back has given him grief. A major accident in Formula Holden in the mid-1990s caused initial aggravation. He withdrew from the final round of the 2003 V8 Championship Series when issues with his lower back forced him out of the car.
Replacement drivers appear to be at a premium, although Speedcafe.com.au understands that fellow Kiwi Daniel Gaunt could the man in the best position to fill Murph's place. Gaunt was recently outed by Lucas Dumbrell Motorsport and is the driver with the most recent V8 experience without an endurance drive.
Here is the Ten News story