Gowans narrows Clews' Aussie Racing lead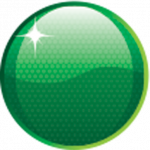 Adam Gowans has narrowed Kyle Clews' lead in the Aussie Racing Cars Series with three race wins at Queensland Raceway yesterday.
The Tasmanian drove his Eagle One-backed Toyota to victory in Races 1, 3 and 4, only beaten by Jack Perkins in Race 2.
Brad Ward put in a consistent weekend's drive, which was enough for him to secure second for the round, ahead of title leader Clews and V8 Supercars driver Perkins.
The final race of the weekend was the pick of the round, with the four leading contenders dicing hard for the lead. At one stage, the foursome got too close for comfort on the exit of turn three, and a light incident allowed Gowans to escape the pack for a narrow win, cutting Clews' title lead to just two points with two rounds remaining.
"It was a very satisfying win," Gowans told Speedcafe.com.au.
"It was really hard racing between the four of us, and the  result has given us a chance in the championship.
"The last race was an epic battle. The four of us took off, we had a bit of coming together turn three, but it all worked out in my favour. It was a pretty good day."
The Aussie Racing Cars were competing at the Ipswich circuit, supporting the Australian Superbike Championship.
The next round of the Aussie Racing Cars Super Series will be held at Sydney's Eastern Creek Raceway, in conjunction with the Muscle Car Masters on the Father's day weekend (September 4/5).