FIRST PIC: New Torana set for TCM debut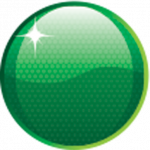 The car is old but the images are new – here are the first pics of the 1974 Holden LH Torana SLR 5000 that will move the Touring Car Masters into a new era.
The Torana will make its TCM debut at the Muscle Car Masters on 4-5 September, becoming the first car to compete under the category's recently extended model eligibility.
The SLR 5000 has been built by Les Small and will be driven by car owner Tony Edwards. The class frontrunner (and a staunch devotee Holdens), steps out of his Holden HQ Monaro into the Torana SLR 5000 in the hope of putting himself and his beloved marque back into podium contention.
Compared to his HQ Monaro, the SLR 5000 weighs in 170 kilos lighter, although he will have to deal with a reduction in outright horsepower.
Edwards says that he is honoured to be the first to race the SLR 5000 in the popular Touring Car Masters class.

"The SLR is an Australian racing icon. The HQ, even though it did race on the odd occasion, it wasn't a staple of the Touring Car Championship, but the SLR started that Torana era that was so successful," he said.
"Bob Morris and obviously Peter Brock are inspirations, especially Bob Morris when they won Bathurst with a busted diff, not knowing for the last two or three laps if the car was going to make it. As a young fella, that was one of the first Bathursts that really enthralled me. That's what really hooked me on motorsport, that number seven Torana.
"I want to see an Australian car up the front in the Touring Car Masters and I think the Torana's going to do a better job.
"Having Les (Small) build it, who built the original cars in their day, just makes it that much sweeter.
"We've painted it Caribbean Blue; it's an original SLR colour. We're running #50 – that's 05 backwards. That was suggested by other people, I didn't think of it, but it's a five-litre, so it fits.
"The shell and the interior are pretty much completed. We've just got to bolt the mechanicals in it, and hopefully give it a shake down at Winton next Friday.
"It's going to be fast, there's no doubt about that, but it's 0.7 of a litre short of the other Group 1 cars, so it won't have the straight line speed of the Mustangs or the Camaros, but it'll be more consistent, it'll stay on a pace for 12 laps where theirs drop off a little. It's like Jim's Falcon – it's going to be a little bit of cat and mouse."
To see the first images of Jim Richards's new AMC Javelin CLICK HERE