FIRST PICS: Jimmy delays the debut of Javelin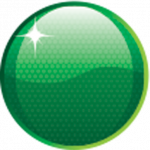 The debut of Jim Richards' Touring Car Masters AMC Javelin has been delayed and will not compete at the Muscle Car Masters at Eastern Creek on September 4-5.
According to the six-times Bathurst winner, the building the American muscle car has taken longer than expected.
Richards, who currently leads the Touring Car Masters presented by Autobarn in his Falcon Sprint, hopes that he will have the Javelin ready for competition at a later date this season.
"The timeframe for the Javelin is whenever it's ready. We want it right," he said.
"The Falcon is going well, so there's no reason to interrupt that. So, even if it's not ready until the last meeting of the season, we'll be quite happy.
"There's been no delays, it's just the time needed to do it. There's only one and a half guys working on it. Everything takes time because we get, for example, one part of the front suspension that needs machining and of course that holds up the rest of it. It all just takes time.
"It's been longer than we anticipated really, but probably secretly we thought that it would take about this long."
Richards had hoped to have the Javelin ready in time to allow his son, V8 Supercars driver Steven Richards, the chance to race at the Muscle Car Masters Father's Day event.
"If it had have been ready, we would have liked to have put Steven in one of the cars for Muscle Car Masters as long as his contract with FPR allowed," he said.
"Next year, we probably will, depending on what happens.
"As for when the Javelin will be finished; the object of the exercise is to get it going right, not to get it going in any hurry, just when it's ready."