Craig Dollansky perseveres to get Nodak win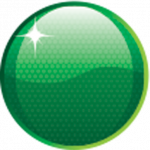 Craig Dollansky overcome a number of obstacles during the final night of the Magic City Showdown at Nodak Speedway in North Dakota before taking the win.
Dollansky was scheduled to start fourth in the 30-lap contest, but was penalised two positions for being late to the staging lining, thus lining him up sixth. Then during the formation lap prior to the start of the feature, contact with Brad Sweet did significant damage to the front of his machine.
With a red flag called it allowed Dollanksy's crew to repair his car and retain his position in the line-up before charging to the front, only to endure a deflating left rear tyre over the closing stages.
"Those last couple of laps I was just trying to hang on," said Dollansky.
"Our car was good. This was a great team effort. I have Kirk Dewease with me now as my crew chief and he did a great job for us, along with my brother Troy and son Luke. This is a great team and it's great to win for everyone that supports this team. I couldn't be happier for everyone."
Dollansky lined up fifth on a double file restart with six laps to go. He shot around Jason Sides and Joey Saldana to quickly move into third and just one lap later, he dove under Steve Kinser in turns one and two to take the second spot.
He would take the lead coming off turn four on the 27th lap from Kraig Kinser and jumped out to a quick lead. The caution flew with three laps to go, when Kraig Kinser suffered a flat tyre while running second, while at the same time his father Steve also had a flat while in third.
The younger Kinser led the first 26 laps after starting on the pole and withstood some intense challenges from both his father and Jason Sides in heavy lapped traffic.
On the final double file restart of the night with three laps to go, Dollansky chose the high side of the track and despite a rapidly deflating left rear tyre was able to hold off a couple of challenge from Jason Sides over the last three circuit to score the win aboard a specially painted Aggressive Hydraulics/Big Game Treestands Maxim.
Sides ended up just a half-a-second behind the winner to cap a very strong weekend that saw him finish fourth on Friday night.  Donny Schatz, who was born and raised in Minot, came home third in the Armor All/STP J&J ahead of
Joey Saldana, the current World of Outlaws points leader.
World of Outlaws Sprint Car Series
Nodak Speedway; Minot, ND
A-main (30 laps)
| | |
| --- | --- |
| 1. | Craig Dollansky |
| 2. | Jason Sides |
| 3. | Donny Schatz |
| 4. | Joey Saldana |
| 5. | Mark Dobmeier |
| 6. | Chad Kemenah |
| 7. | Jason Meyers |
| 8. | Jac Haudenschild |
| 9. | Steve Kinser |
| 10. | Kraig Kinser |
| 11. | Paul McMahan |
| 12. | Lucas Wolfe |
| 13. | Lou Kennedy |
| 14. | Sam Hafertepe Jr. |
| 15. | Danny Lasoski |
| 16. | Toni Lutar |
| 17. | Thomas Kennedy |
| 18. | Ben Gregg |
| 19. | Greg Nikitenko |
| 20. | Nick Shirek |
| 21. | Chris Shirek |
| 22. | Ned Powers |
| 23. | Jordan Graham |
| 24. | Brad Sweet |
World of Outlaws Championship Standings
| | | |
| --- | --- | --- |
| 1. | Joey Saldana | 6905 |
| 2. | Steve Kinser | 6880 |
| 3. | Jason Meyers | 6834 |
| 4. | Donny Schatz | 6729 |
| 5. | Jason Sides | 6683 |
| 6. | Paul McMahan | 6593 |
| 7. | Lucas Wolfe | 6397 |
| 8. | Craig Dollansky | 6392 |
| 9. | Kraig Kinser | 6209 |
| 10. | Danny Lasoski | 6192 |