Car #24 – Castrol EDGE Endurance Countdown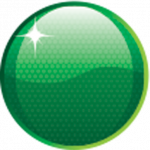 Today, the Castrol EDGE Endurance Countdown looks at the #24 Bundaberg Red Racing Holden Commodore VE entry of Fabian Coulthard and Craig Baird.
Fabian Coulthard was brought into the Walkinshaw Racing fold this year and came with big expectations. So far, none of those expectations have been met.
Mechanical unreliability and a bunch of bad luck sees Coulthard sitting well out of championship contention.
Recently, team principals admitted that the Bundaberg Red Racing squad was nothing more than a second team and that all the focus was based around the Toll Holden Racing team.
But that's not to say that this Kiwi pair of Coulthard and Craig Baird couldn't spring an enduro surprise. Coulthard is fast enough, and Baird has the experience to match Coulthard's pace.
If WR put 100 percent effort into this entry, it could produce a surprise …
See below for today's Castrol EDGE Endurance Countdown – exclusive to Speedcafe.com.au – your daily racing fix!
#24 Bundaberg Red Racing Team Holden Commodore VE
FABIAN COULTHARD
Age: 28
Lives: Melbourne, Victoria
Debut: 2004 (with Tony D'Alberto)
Starts: 6
Best Finish: 10th (2008 with Alex Davison)
CRAIG BAIRD
Age: 40
Lives: Gold Coast, Queensland
Debut: 1990 (with Brett Riley)
Starts: 15
Best Finish: 4th (1997 with Steven Johnson)
* All statistics relate to the Bathurst 1000