Brabham hangs on to ALMS Podium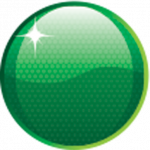 David Brabham has driven his Patrón Highcroft Sportcar to third place at Road America in Wisconsin, despite running on fumes late in the race.
Brabham and his co-driver Simon Pagenaud qualified fifth fastest, but managed to move through the field thanks to the low down force aero kit that it used at Le Man's in June.
Several safety-car periods during the race saw the Patrón Highcroft team revert to a one-stop strategy. This put pressure on Brabham towards the end of the race when he was racing to salvage a podium while attempting to conserve fuel.
"We were saving fuel like crazy … we were really on fumes there at the end," said David Brabham.
"We haven't done enough practice in saving fuel but it really hasn't been required in other races this year.
"It is difficult to get a feel for what you had to do in terms of style and fuel mixture.  In the end we managed to work it out in terms of the fuel consumption number that we wanted and still be able to go quicker and quicker.
"We just didn't have enough in it at the end – it wouldn't have done another lap."
Klaus Graf, Brabham's main rival for the American Le Mans Series (ALMS) title, finished second in the race, reducing the Australian's lead in the championship to 20 points.
The overall results were good in maintaining a significant gap in the overall championship. Had Graf won and Brabham come fourth there would have only been 10 points separating Brabham and Graf in the standings instead of 20.
The Road America result was Patrón Highcroft Racing's seventh consecutive podium of the season.
It's a busy time for Brabham, who now heads to Canada for the Mobil 1 Grand Prix of Mosport this weekend, followed by his first test drive of the IRWIN Racing Ford Falcon on September 2 and then the L&H Phillip Island 500 on September 12.
Brabham will also drive for IRWIN Racing at the Supercheap Auto Bathurst 1000 and the ArmorAll Gold Coast 600.