Beretta releases book on Aussie riding heroes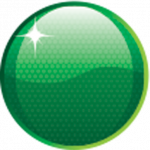 Channel Seven sports personality and V8 Supercars pit commentator Mark Beretta has released his first book – The Riders, Australia's Motorcycle Champs.
Beretta has penned the book himself, taking a look inside the worlds of Australia's great motorcycle champions – from Mike Doohan to Chad Reed.
The Riders, Australia's Motorcycle Champs retails at $35 and will be available at all good bookstores tomorrow.
In total, Australia has produced 24 world riding champions, and Beretta takes a detailed look at the trials and tribulations of all of them.
Beretta, a self-confessed bike nut, told Speedcafe.com.au that writing his first book has been a rewarding experience.
"It's been a real labour of love. I've always ridden bikes, I always had bikes as kids," he said.
"I had the idea, and I took it to Harper Collins (book publishers) a long time ago. They were very interested in it, and they'd been working on a similar idea.
"The more we looked into it, the more it became a no brainer. We had so many great Australian stories of guys on bikes. You can line our bike riders up against any other sport, even swimming, and we've had more success on motorbikes than we've had in any other sport. It has never really been documented and we really wanted to celebrate that and tell people about the rich history that we have."
The book looks at the early years of Australian riders, including Eric McPherson, followed by modern riders like Mike Doohan, Wayne Gardner, Casey Stoner, Jason Crump, plus a special chapter on the Phillip Island Grand Prix circuit.
Beretta picks out Doohan as the man who has made the biggest on himself.
"For me, it has got to be Doohan," he said.
"The interesting thing for me as I was writing it was the impact that Doohan has had on so many other riders. Chad Reed can trace a lot of his riding and inspiration from Mick, and likewise Casey Stoner.
"I also had some great chats with Mark Webber, and he's a huge Doohan fan. Mick really helped guide Mark through the early part of his career. Mick's influence on the sport, not only what he achieved himself, but what he did on the quiet to give back is phenomenal."
The Riders goes on sale tomorrow and can be pre-ordered now by CLICKING HERE